My Ten Cents on SMITE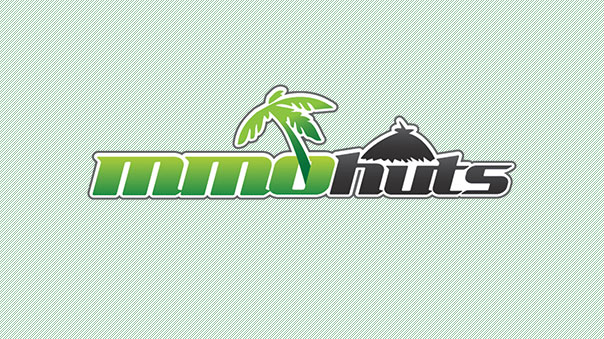 By Jonathan Doyle (Ardua)
Nick Fury, before he was given a level in badass by Samuel L Jackson, once famously quipped… "Well my God has a hammer."
Thor proceeded to kick ass. Because Thor.
On the subject of levels in badass and Gods, fresh from GamesCom comes the news that Hi Rez Studios is partnering with Tencent Games to release SMITE worldwide.
Not just one God with a hammer, there's 40 Gods to choose from and with the aid of Tencent Games, worshippers the world over of the MOBA, the SMITE and the Holy Pwn will be able to get in on the action.
From the press release, apparently delivered by hammer wielding angels singing metal songs:
Tencent Holdings Limited, Asia's top internet company and the fourth largest gaming company in the world, and Hi-Rez Studios, developer of free-to-play online action games, announced a worldwide publishing cooperation for the game SMITE, along with new SMITE features and content.
"SMITE is a 3D action MOBA online game in the theme of gods and developed using the Unreal 3 engine," said Mr. Steven Ma, Vice President of Tencent. "SMITE is a totally new type of MOBA with some traditional mechanics, but also providing different modes of battle and gameplay. SMITE combines 3D MMORPG with FPS elements, making the game fast paced and competitive. We think it's these differences from other MOBAs that will make the game a success in China."
"As the world leader in online gaming, Tencent is an ideal partner to help us serve the gaming community outside of North America and Europe" said Todd Harris, COO Hi-Rez Studios. "We have been working closely with Tencent to ensure that Chinese gods are authentic to that culture, while still making those gods available to all SMITE players worldwide."
The cooperation deal was announced at an international press event held at gamescom on Wednesday, August 21st and attended by media from Europe, North America, and China.
SMITE is a free-to-play online game for the PC that is currently in Open Beta within North America and Europe. It can be downloaded and played for free at www.smitegame.com
The announcement of SMITE's first launch details for the Chinese market including the Chinese logo along with mention of a focus of multiple upcoming gods including a relaunch of Guan Yu and development of Zhong Kui. A new unrevealed mode is also seemingly in the works.
Semper Malleus my friends.
Next Article
Aeria Games, a leading global publisher of free-to-play online games, has announced the Iron Invasion, the latest content update for the fan-f...
by MissyS
Tango 5 Reloaded from Nexon will bring real-time, 4-on-4 combat on grid-based maps against opponents around the world.
by Ragachak
Today, BANDAI NAMCO Games America releases its latest game update for the free-to-play title for PC, BATTLELINE: STEEL WARFARE, which introduc...
by Mikedot