My.com to Expand Games Division with Four New Games in 2014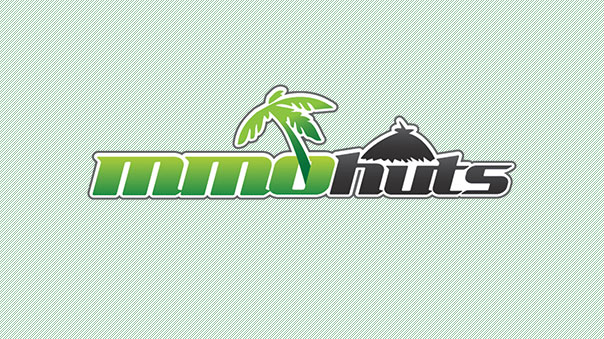 Today at Game Developer Conference in San Francisco, My.com announced its myGames division with four new gaming properties developed in cooperation with renowned game studios Obsidian Entertainment and Slightly Mad Studios.
A wholly-owned subsidiary of Mail.Ru Group (MRG), My.com aims to bring "communitainment" – a cohesive communication and entertainment platform – to the masses. The new MMO's expand the My.com footprint into AAA games, and build off of MRG's experience operating the largest Eastern European online entertainment market. Each new title will be free-to-play and offer optional in-game purchases that enhance user experience or speed progression through the game. The games include:
Armored Warfare – unveiled during the Game Developer Conference Choice Awards and developed by Obsidian Entertainment, this action-based MMO features modern tank combat with player vs environment (pve) or player vs player (pvp) gameplay
Skyforge – developed by Mail.Ru's Allods team in cooperation with Obsidian Entertainment, this next-generation action MMORPG experience challenges players to become Gods
Evolution – developed by ITT Studios from within Mail.Ru's games division, Evolution is a mobile science fiction RPG bringing together AAA graphics, solo action combat, player vs player missions and deep, engaging story and world-building
World of Speed – developed by Slightly Mad Studios, a graphically stunning racing MMO that combines an innovative approach to racing with a strong focus on social elements such as team play and auto clubs.
"Our first game offering was Jungle Heat, a very successful project with over 10M installations and nearly 90% revenues outside of Russia, and the US market is a significant part of it," said Dmitry Grishin, CEO and co-founder of Mail.Ru Group. "It's very encouraging and leads us to believe that our new AAA games, both client and mobile, are going to be successful abroad."
With over 30 online games in its portfolio, games represent nearly 25% of MRG annual revenue. As MRG's publishing brand of MMO games in non-Russian speaking markets, My.com games will also be available for gamers across the world, including the highly lucrative Russian market, where online-gaming generated more than $1.3 billion dollars in revenue for 2012. As a publisher, Mail.Ru Group works with developers around the world and focuses on those who share the same passion for high-quality graphics and exciting gameplay experiences.
For more info, visit http://my.com/
Next Article
Beyond this very straight-forward setup will be the ability to dodge by double tapping the movement keys, and doing a power attack by releasin...
by Mikedot
Chad Moore, creative director for Wildstar, has just posted a letter to players detailing the focus and content of the game's upcoming updat...
by Mikedot
War of Angels Closed Beta begins on November 3, 2010 and runs until November 12, 2010. Neowiz will be publishing War of Angels world-wide.
by Guest