MU: Origin Reveals New Information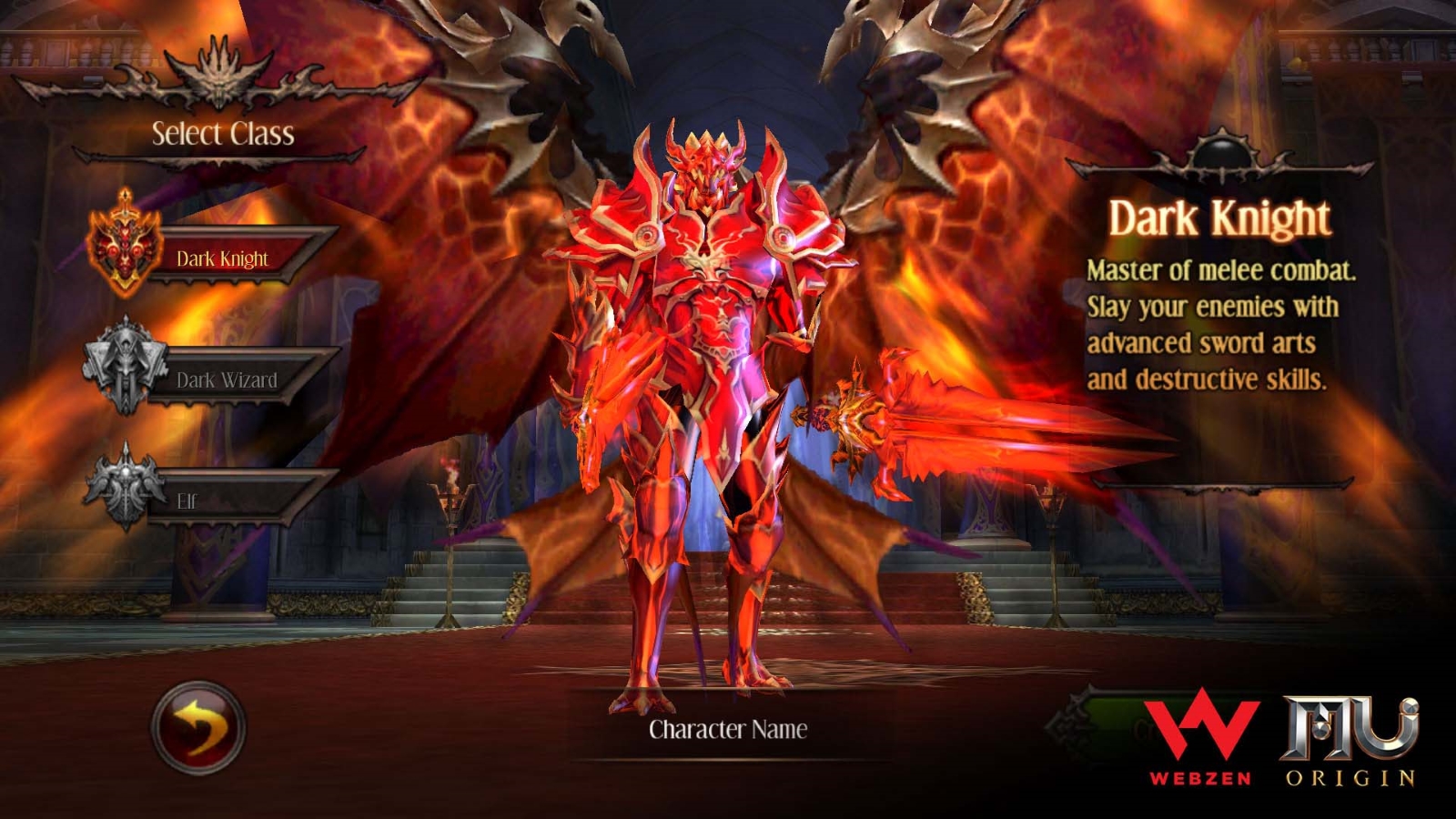 WEBZEN, a global developer and publisher of free-to-play games, has revealed new screenshots and game information of its upcoming mobile MMORPG MU: Origin.
MU: Origin is about to embark on the Closed Beta test involving a few thousand of its testers early next week. WEBZEN gave players a sneak peek of key game features, including 3 playable classes, character & wing's customization, many challenging dungeons, Arena and more. The official game guide and tips are now available at the official MU: Origin forum.
MU: Origin is a 100% Real-time mobile MMORPG, featuring fast paced easy levelling, endless levels and contents. MU: Origin is successfully transferred Full 3D PC MMORPG MU ONLINE's enormous amount of contents and applied the latest mobile game trends: the game system and user interface which are optimized to mobile devices, and the splendid graphics. MU: Origin allows players to experience a full 3D PC quality real-time MMORPG on their mobile device.
Players can choose between a total of 3 distinct classes – Dark Knight, Dark Wizard, and Elf. Dark Knight is a master of melee combat, slaying enemies with advanced sword arts and destructive skills. Dark Wizard is the wielder of radiant magic, casting their foes away with overwhelming powers. Elf is the goddess of war and beauty, shooting down their target and heal their allies with the power of spirits.
MU: Origin will allow players to delve into the adventure through the vast dungeons, including Story Dungeon, Daily Dungeon, Party Dungeon and Endless Tower for EXP and rewards. In addition, PvP enthusiasts will be able to take part in Arena to defeat other players to win exclusive rewards.
The Closed Beta for MU: Origin will begin on Google Play on the Android mobile platform on the 25th of January, and be running until 1st February, 2016 (UTC). Any Android phone or tablet user who can access to Google Play and a compatible device in Europe, North and South America can sign-up for Closed Beta on the official MU: Origin website.
Full release of the game is currently scheduled for spring 2016, as well as expansion into other platforms including iOS.
Next Article
Netmarble has released a festive holiday update for Lineage 2: Revolution, which includes Christmas-themed content for a limited time.
by Ragachak
Today City State Entertainment ended the full month long backstory behind the Silverhand race's origins for Sandbox realm warfare MMORPG,...
by DizzyPW
Alongside the beta, expect a new community focused trailer to launch, and the dev team is promising to do all they can to support Twitch.tv St...
by DizzyPW