MU Legend's 'Gates of Glory' Expansion Launches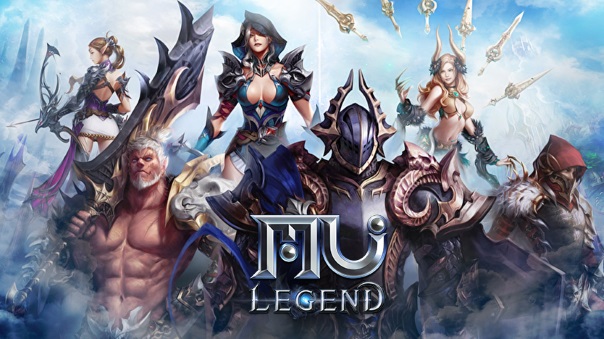 Webzen released a new update to MU Legend today, entitled Gates of Glory. With this comes the new character, Black Phantom. Black Phantom is the 6th class available in the game and is a powerful female mage. She can inflict wide AOE damage, and can amplify her power with the "Orb of Darkness". The update also brings various additions to gameplay and improvements to existing elements, most notably the extension of the storyline with new areas in Noria and Litenberg and a level-cap increase to level 80, which allows users to explore the new dungeons Tower of Dawn, Ancient Kanturian Ark, and Sleighbowa. In addition, Tier 4 Wings can now be upgraded to Ancient Tier 5 Wings in order to gain higher stats, and exclusive Level 80 Unique Weapons can be acquired through crafting the Unique Weapon Chest.
MUY Legend also adds the Rebirth system in this update, which follows the model of MU Origin. Players can now upgrade their characters from the Current Life to 1st and 2nd Rebirth, upon reaching Soul Level 300, to create even more powerful characters. Players can also look forward to improvements to Chaos Castle and to the Talisman System. The beginning of the official season of Chaos Castle brings along the Chaos Castle Merchant NPC, Phillip, and a ranking system, making Chaos Castle a regular fixture in the game. Newly added Talismans unlock previously unavailable skills and enemies, while Talisman Book Transfer now enables players to transfer Talisman Book information from one character to other characters within the same account. There are also of course balance updates for all classes and certain monster skills, and dungeon difficulty has been modified, lowering the barrier for entry.
The Gates of Glory is being celebrated with a wealth of events in the game, such as the Black Phantom's Fortune event. This gives Bound Redzen for level goal achievements to the player. There's also the Invite Your Friends event, that encourages players to invite their friends to the game with gift boxes and level rewards. Finally, there's the Black Phantom Special Attendance Event, Support Chests for new and returning users as well as Noria's Expedition Note Part 2 will provide players with valuable growth support items, and server buffs will increase EXP and drop rates even more for fast leveling up.
Next Article
You would be amazed at just how dirty video game consoles really are. Find out what research has to say about bacteria build-up on consoles.
by JFogerty
Elsword is now celebrating its first year anniversary with special events through May 8.
by MissyS
Homecoming, which will be live until October 6, features a bitter case of sibling rivalry between sisters Starfire and Blackfire, and a great
by MissyS