MU Legend Reveals World Maps and Dungeon System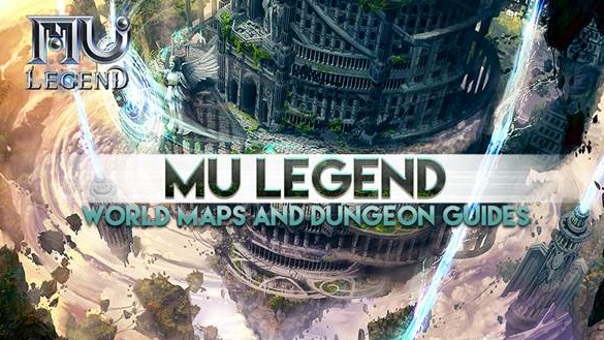 After the success of their stress test back on September 23rd, many players wanted to see more of the world; Webzen has thus revealed a full list of dungeons/maps for MU Legend! With the OBT release, players will have access to all of the world's maps (the stress test was only a fraction of it). To prepare every player, MU Legend's website now features a set of guides dedicated to the world's regions and landscapes. Thus, exploration will lead players through three huge territories: "Enova", "Duelden", "Litenberg" and the big merchant city of "Ordhor". Additional territories will be revealed in future expansions, as players level up and progress through the game. Of course, fans will be happy to hear that further territory expansions will be provided absolutely free of charge. Among the new guides released today, one of them will no doubt be of particularly high interest to players: The dungeon guide. A previous Gaming 101 article posted by the MU Legend team describes the dungeon system of the game. The dungeon guide added on the MU Legend website today gives an in-depth breakdown of the core mechanics themselves.

Dennis Czybulka, COO at WEBZEN Dublin, enthusiastically commented, "I can tell that, from the casual player to the most avid fan of 'dungeon crawling' (I confess that I am one myself), all will be delighted to get their hands on the dungeon guide. In this guide, for example, you will learn that there is not only one category of dungeons, but plenty! And the beauty of it is, they cover everything that players expect: Treasure hunting, Mythic mode, big challenges, group dungeon expeditions and, of course, levelling. Party leaders will certainly have this specific guide open as a tool of knowledge while they organize their troop before attempting a dungeon expedition."
The dungeon guide is incredibly important, and the most famous dungeons (Blood Castle, Endless Tower, Lupa's Labyrinth, etc) will all have guides.
pets&mounts Let's embark on the adventure full of mysteries and fun, exclusively in Alfheim Tales Online on Nov. 26th!
by MissyS
Red 5 Studios announces the release of Update 1.2: Together Toward Victory for the MMO shooter, Firefall.
by Mikedot
Companionship is a vital part of any virtual world and there's no better way to foster that sense of cooperation than with pets.
by Guest