Moonlight Online due by year end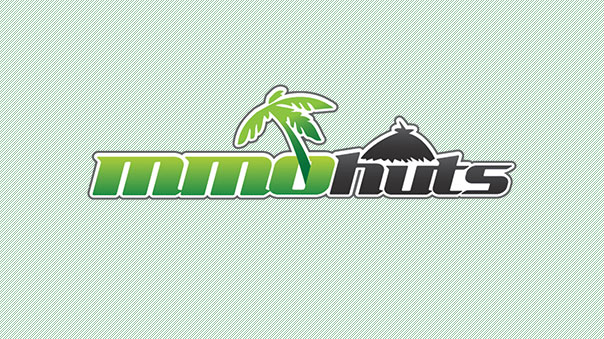 IGG has announced that its upcoming vampire & werewolf MMORPG, Moonlight Online, is set to launch by the end of the year.
Players can choose to play human, werewolf, or vampire, and war against each other in raids against towns and citadels. New screenshots have been revealed below to show off more of the game's eerie environment.
IGG also publishes Wonderland Online and Tales of Fantasy.
Moonlight Online Environmental Screenshots:
Source:
Moonlight Online: Game Due by Year's End ! Screenshots Revealed!

When the next Twilight Saga film opens this November, fans may wish the series could go on forever, but even as one saga of vampires and werewolves comes to an end, another is waiting to be born. Soon gamers will get to live out their supernatural fantasies in IGG's first vampire-themed 3D MMORPG, Moonlight Online (Forum: http://forum.igg.com/forumdisplay.php?fid=64). Players will write their own legends in tales set amidst the timeless strife of ancient feuds between vampires, werewolves and humans.

The Project Manager of Moonlight Online has promised players can look forward to having a pivotal role in the game's main storyline. Once they have chosen their camp, they are effectively putting themselves in the middle of the epic wars that define an amazing world. Players can gather like-minded vampires, werewolves or humans in the game and take part in massive raids against enemy towns or citadels to expand and fortify their empires. Determining the balance of power among the three great races is up to the players and depends on their successes or failures.

Moonlight Online's development team plans to officially release the game at the end of 2011. For those who can't wait to immerse themselves in the supernatural universe of the game, here are some exclusive and breathtaking screenshots to tease your thirst for blood. Enjoy the visual feast!

Visit http://forum.igg.com/forumdisplay.php?fid=64 to check out the Moonlight Online forum for the latest news and discussions. Visit http://www.igg.com to learn more about IGG's growing family of games.
Next Article
Devil City, launched in late October on Google Play, offers to bring an exciting 3D zombie-slaying experience.
by MissyS
Playwith Interactive introduced a new MMORPG coming to Steam recently, in the form of Warlords Awakening.
by Ragachak
Originally known as 'Yokai Saga' in Korea and Thailand, an enhanced version called Phantom Chaser comes to the West.
by Ragachak