Moonlight Online Announced by IGG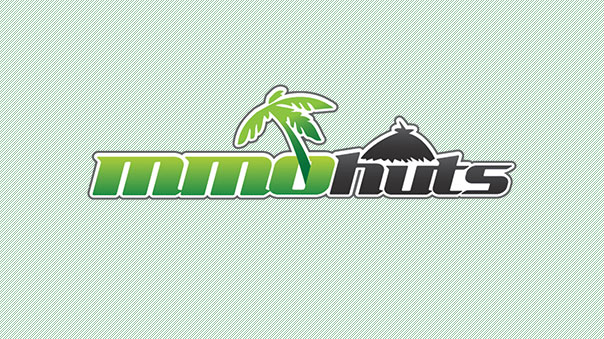 IGG has announced a new MMORPG! There are very few details available for the upcoming Moonlight Online, but we do know that it will have a supernatural / vampire theme. Surprising few MMORPGs have tackled this popular sub genre, with Darkeden and Requiem being the few.
Characters in Moonlight will have a host of super natural abilities at their disposal including flight, scaling vertical cliffs, and the ability to leap from one building to another. Like the browser based BiteFight, the story will revolve around the ongoing war between vampires and werewolves.
MMOHuts will  keep you posted on all the latest news regarding Moonlight Online and all of IGGs other MMORPGs including Tales of Pirates, Godswar Online, Angels Online, Wonderland Online, Voyage Century Online, Zu Online, Myth War 2 Online, 2029 Online, and several others.
Full Release:
IGG reveals plans to launch a new MMORPG titled Moonlight Online. Embracing a supernatural theme with enigmatic vampires at its core, the game is scheduled for international release at the end of 2010.

A massive 3D MMORPG that will take advantage of a cutting-edge game engine, Moonlight Online will allow gamers to show off their creativity using its unique features. Players will be able to choose from an impressive range of superpower abilities. The demolition and creation of entire worlds will lie in gamers' hands, giving Moonlight Online an epic scope that hinges on their every decision and action.

Moonlight Online will bestow upon characters gravity-defying abilities such as flight, scaling vertical cliffs, or leaping from one skyscraper to another. Devastating wars between Vampires and Werewolves will lend the game a haunting and surreal feel, and an entire apocalyptic universe will be ripe for exploration. One feature in the game that strategy enthusiasts will find intriguing will be the power to build and destroy empires among the war-torn worlds, helping to make Moonlight Online a versatile game that should appeal to a wide variety of gamers.

In the months ahead, IGG will reveal more details and offer sneak peeks into the supernatural universe of Moonlight Online, so stay tuned to the latest news and updates.

About IGG:

IGG is a fast-rising digital interactive entertainment company primarily focused on MMORPGs and dedicated to developing itself into the world's largest interactive entertainment platform by providing unique gaming environments and communities to gamers across the globe. Visit http://www.igg.com to learn more about IGG's growing stable of online games.
Next Article
The Secret World® has just gotten a major content and story update with Issue #11: Reaping the Whirlwind.
by MissyS