Month of War Begins in Fiesta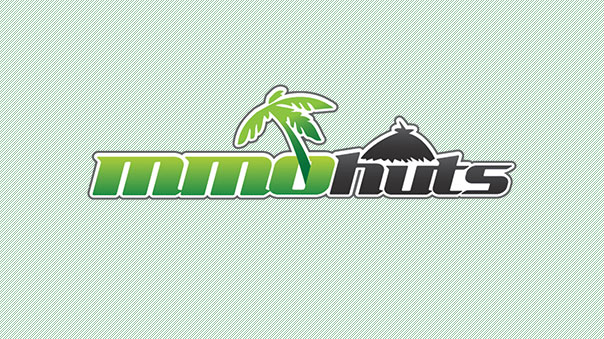 Valentine's Day marked February as the month of love. To follow up, Outspark's premier free to play MMORPG Fiesta Online has marked March as the Month of War. As February ends, old wounds are re-opened and broken hearts lead to new conflicts.
Outspark promises a whole slew of events with the theme 'Love Hurts' throughout the month, but in the meantime, players will be able to purchase several limited-time Wargear items.
A new 'Event Quest' is also in the works, along with many in-game events. Check out the full release for more information!
Full Release:
The Month of Love is gone. With the end of February, old wounds are re-opening, and the romances of yesterday are the broken hearts of today. Can Isya survive the ancient heartache and fury of the evil gods of Darkness and Destruction? Get ready to fight, because Love Hurts!

Love Hurts will have violent consequences throughout March, so prepare as best you can for the storm. We'll help with the new Wargear Item Releases, limited edition tools of war that will help you survive.

You'll be able to purchase the items below from Wednesday, March 3rd until Sunday, March 14th.

Champion's Zeal (30 Day)

White Ninja Pack (30 Day)

Warrior's Pride (30 Day)

We'll be updating this page with more items as the Month of War rages! For all the events of the Month of War, go here: http://fiesta.outspark.com/news/view/?id=zbn.10312

Love hurts…

And what better way to mend those wounds of lost love than the prospect of war?

This month Fiesta celebrates the conflicts and discord that all of Isya has come to know so well with the addition of new quests, items, events, and more!

Event Quest


Karl's Explosive idea!

Blacksmith Karl has a new quest, available for the next couple of weeks, for adventurers willing to collect some "Blast Powder" for him. This event item will randomly drop from monsters all offer Isya and will become available this month.

Upon completion of this quest, each player will receive a 7 day Explosive Smile! A nifty new hat that merrily shows its volatile nature.

Keep an eye on the announcement on the arrival of this quest.

Item Releases

We've got some cool items coming out, including some updated rereleases and a couple of new items as well.

In-Game Events

War Circus: Defend Isya against the wrath of the gods!

http://outspark.com/forums/calendar.php?do=getinfo&e=1793&day=2010-3-11&c=1

Gods of War: Fight against the evil gods Nik and Markis themselves!

http://outspark.com/forums/calendar.php?do=getinfo&e=1792&day=2010-3-22&c=1

Codes of Chaos: Decode the secret messages of the foul gods and help the GMs defeat them!

http://outspark.com/forums/calendar.php?do=getinfo&e=1797&day=2010-3-31&c=1
Next Article
No fantasy universe is complete without the race of Dwarves and Worlds of Magic is no different. After the last time when massive, strong, ang...
by Mikedot
37Games is excited to announce its newest game, Dream City Idols.
by MissyS