Mobius Final Fantasy Celebrates 2nd Anniversary with FF X Collaboration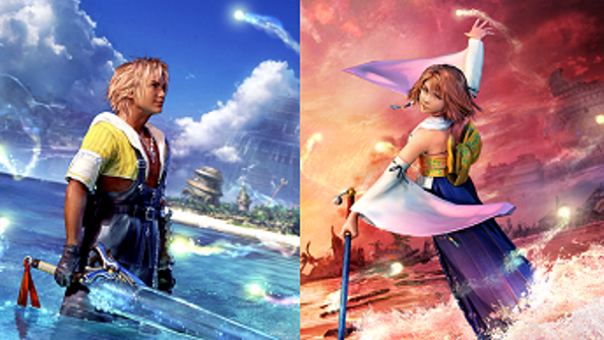 The award-winning mobile RPG Mobius Final Fantasy is celebrating two years of success with a collaboration! Starting today, players can access a new chapter in the Final Fantasy X story, in addition to a new Ultimate Hero Summon for Tidus, new quests and more. The Final Fantasy X story continues with "DREAM WITHIN A DREAM – Episode 1", and it will be available from August 15th, 2018. Additional parts will be released at future dates. If Tidus weren't enough, a second Ultimate Hero, Yuna, will be available to summon in September. A new Auron-themed job will be in the game through Greater Summon, titled "Legendary Guardian". A Rikku-themed job, "Al Bhed Huntress" will also be available in September. The Sin: FFX will also debut as a Supreme Card, in addition to a FFX Blitzball Ranking Event. For the more hardcore players, players can climb the rankings to receive in-game rewards from August 23rd through September 1st. All players who do log in throughout this event will receive the Tidus & Yuna: FFX ability card and Magistral Rod weapon, exclusive for WoL.
The second-anniversary celebration kicks off with the following content for all players:
Special Login Bonus – Players who log in during the month of August can receive up to 14 free Summon Tickets and two Growstars.
Mobius Week – Players will receive Mobius Day bonuses from today through 

August 13, 2018

, such as double stamina received from elixirs, increased fusion success rate, an increased chance of unlocking Extra Skills and a skillseed bonus for all elements in exploration regions.
Welcome Back Campaign – Invite your friends back to play for big rewards between today and 

August 16, 2018

. All players will be awarded a free Greater Summon and up to 8 free daily summons based on based on how many inactive players log in.
2nd Anniversary Commemorative Stamp – All players who log in during August of this year will receive a commemorative 2nd-anniversary stamp which can resurrect themselves in multiplayer once per battle.
Ultimate Heroes & Supreme Card Summon – For a limited time, players who purchase more than 12,000 magicite will receive two Supreme Tickets and 240 Ability Tickets. Players can use these Supreme Tickets to summon once from special Ultimate Heroes and Supreme Card banners. Additional information on this promotion can be found here: http://sqex.to/BRd.
VIP Mode – Players who purchase a total of 1,500 magicite or more per month will qualify for VIP Mode, which eliminates the skillseed cost of setting custom skill cards, increases the rate at which extra skills are unlocked, and other useful boosts for thirty-one days following the magicite purchase. VIP Mode will be implemented after the next maintenance.
Next Article
Funcom has announced a license agreement with the LEGO Group to develop an MMO based on the LEGO Minifigures franchise.
by MissyS
At our private off site location NCSoft showcased the first localized look at Blade & Soul's Silverfrost Mountains update
by DizzyPW
Get ready for Yasuo 2.0. You know the type, that kind of champion that's always trash on your team but a 1v5'ing god on the enemy...
by Kings Decree