MOBA Legends Press Beta Preview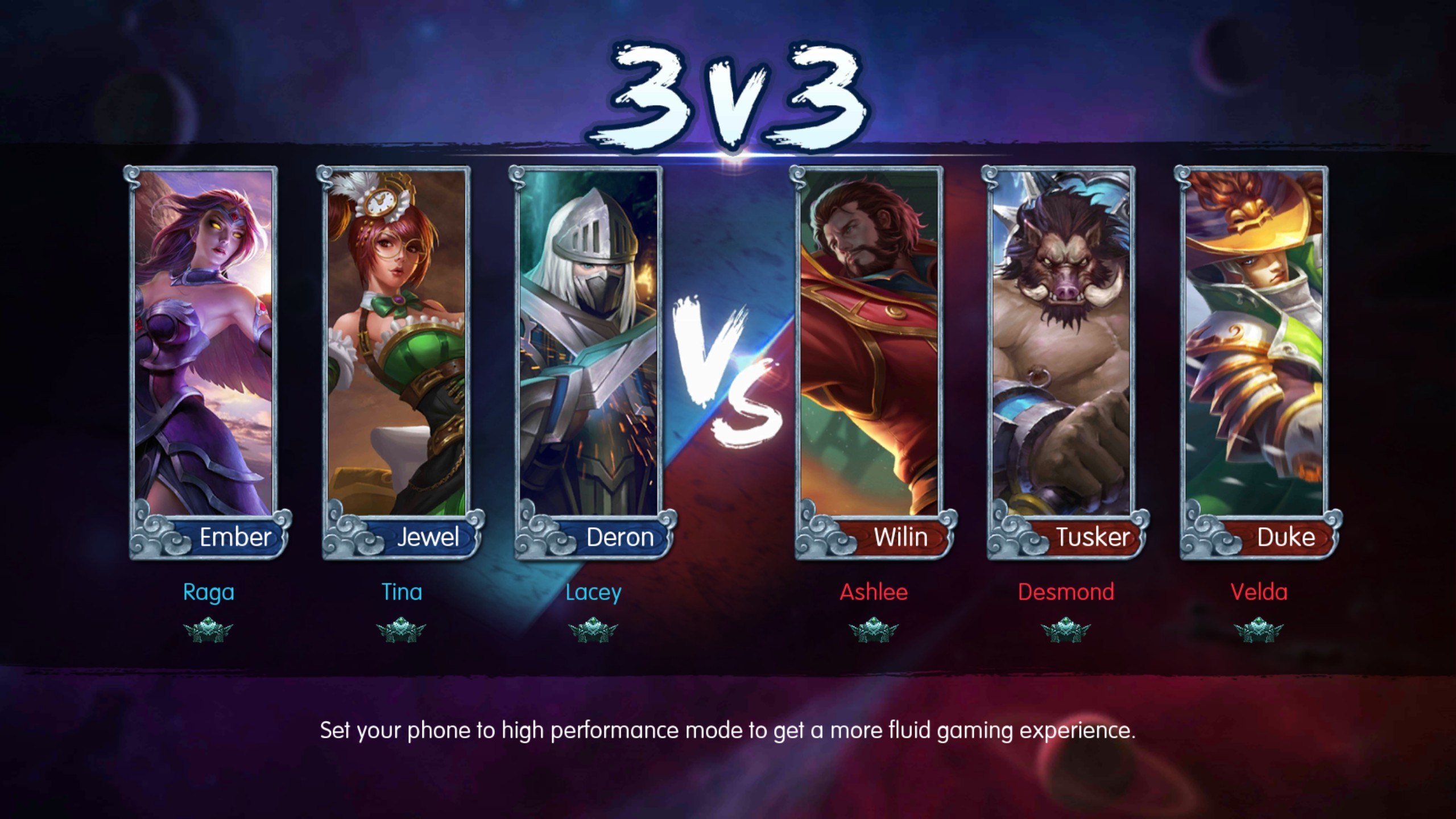 MOBA Legends is an upcoming mobile MOBA with one glaring issue that stands out to me: Branding. I genuinely feel that the gameplay is solid, the game is pretty, but "MOBA Legends" makes me expect instinctively League, DOTA, Smite, and other characters. I went into the game half-expecting a "Super Robot Wars" style MOBA. Alas! That was not the case, obviously. The licensing laws in America are absolutely silly. Anyway, that's not the reason we're here. I think they ought to consider a rename or a new branding, something that stands out more. Try searching "MOBA Legends" on Google. See what happens. A game that is hard to search for is not going to find players as swiftly as one that has smart branding. But the name is only the tip of the iceberg when we get into generic branding… Let's talk gameplay. MOBA Legends has an Adventure Mode that lets you play missions with your characters for a variety of rewards, or play the MOBA mode, which is pretty much what we came here for. In the version I played, 1v1 and 3v3 are the current standards, with Ranked coming in the near future. 5v5 would likely be too clunky for a mobile, so I think the 3v3 works best.
Arena Mode is the standard MOBA Mode. In 3v3 you have two lanes, a jungle, and a Nexus on each side. Couple of towers and an object to destroy to get your Super Minions rolling. Sound familiar? It's basically every MOBA ever. Why reinvent the wheel when you can just reproduce simple success? The jungle has lots of minions that provide a pretty penny, which you will need for your items. Top right of the screen will glow with an icon when you can buy a new item, or you can press a button up there to look at what is on the way. One thing I like? The ultimate abilities have pretty short cooldowns.
You can hide in bushes to get out of line of sight, and I haven't seen any ward option to counterplay the strat. You have a pretty simple layout for your abilities around a larger Attack button. If you press them and nothing's in range, nothing happens, which is good. How do you win this mode? By either getting 20 kills first, or destroying their Nexus. I have yet to get to 20 kills to win, but I've gotten very close! I can't speak on the balance of the cast yet, as I've only played a handful of them, but I did find that Ember the Phoenix caster is pretty insane. There's also a rune system similar to League's, and as you level you can use more of them. They're based on elements, and each element has a variety of options. Also, I'm not really seeing the strategize parts of gameplay teased by their promo trailer. I can see everyone on the map unless they disappear into the jungle/bushes. That's neither tactics nor strategy. That's "watch the mini map and hope your opponents don't."
Adventure Mode is a little different. You don't get all the characters' abilities right out of the gate. You can spend gold to upgrade their power, and through gameplay unlock the rest of their powers. There are also challenges while you're on these stages, such as "win in x minutes/seconds" or "kill x and y", et cetera.
When you enter a chapter of the story, you pick a stage, see the requirements, then go to select a character. You have the Main [the person you are playing], Actives [they can interrupt abilities, heal, etc], and Reserves. However, if you don't have characters unlocked, you can't use them here. The free weekly cast seems excluded from use in this mode as well. But, how do you unlock characters? Let's talk on that for a little bit.
The prices are pretty steep to buy new characters outright. You can either use the Pink Gems, or the Silver Arena Medals, which you get for completing matches. The gems appear to come in a variety of ways, like achievements, quests, and more. You can also get them via Summons. You have Normal Summons, and Super Summons. Normal summons cost Gold, and Super Summons use gems. Super Summons can unlock a whole character, while Normal cannot that I have seen. You can get items that you sell for gold, or you can get Legend Shards. Collect X of them to summon a Y Star Legend. One star characters take 10, and so on and so forth. You can Level Up the Legends for missions, Rank Up to increase their growth stats, and Ascend to gain their stage skills. You can also get Scrolls to auto-finish Adventure stages, but only if you have three stars on them. Could be a great way to gain items like Ascension Gems.
The biggest part of this game that falls flat on its face is creativity. The names are bland, and oftentimes generic. Ember is the character I used the most, because she seems so ludicrously strong. And let's face it: I like to win. However, that's a horrid name for a Phoenix! It's so trite and overdone. Again, it's all about branding guys: You need to be able to market this to people, and the gaming populace probably want the characters to feel special. I don't want to feel like I'm playing Garen from League of Legends [I did, by the way. Except his Spin is his ult and does way more damage].
There's still plenty of time to shake things up in the nomenclature. The item names don't really need to be amazing and intricate, but I want to feel like I'm someone important. If I'm playing a Legend, I want to feel like a Legend, and not Jim the Swordguy. If I'm going to be a badass, I want to try on the name of. . . let's say, Varius, Breaker of Shields, or maybe Tetsu of a Thousand Blades. You know, just spitballing.
Judgment: Interesting, but Needs a Rename [Good]
Not fantastic, not horrible. That's what I'm seeing here. It's a conceptually cool concept that needs a bit of a touchup. This game is not out yet, but I very strongly insist they consider a complete rebranding. Being able to easily access a game is everything. Sure, it'll be easy to find on video websites such as Youtube, Dailymotion, but what about Google? Just saying, Kick9: For the right price, I could come up with something a bit snappier! Other than that, the gameplay is very solid and enjoyable. The controls are simple enough to pick up, but they're the same as every other mobile MOBA since forever. Now on one hand, that's great because you know what to expect. But sometimes a little diversity helps make your product stand out!
The mobile MOBA is a very hard thing to do without it feeling like a hopeless grind or a soulsucking pit of despair. Yes, I think it takes entirely too damn long to get characters, but the game is fun and a fair chunk of the cast was available to play for the Arena Mode. Perhaps make it a little easier to get characters to play. Love the art style, and the moves are pretty cool. Reminiscent of other MOBAs, but hell, we're going to run out of abilities to create eventually, right?
RuneScape is still going strong after eighteen years, and that's nothing to sneeze at. But what happened at Runefest?
by Ragachak
Two test servers are now open to all fans excited to get a peek at ArcheAge: Unchained ahead of the official launch.
by Ragachak
Today's update for Gloria Victis expands the available world, introducing new vast areas for either newcomers and more experienced players.
by MissyS