MMO Valentine's Event Guide 2014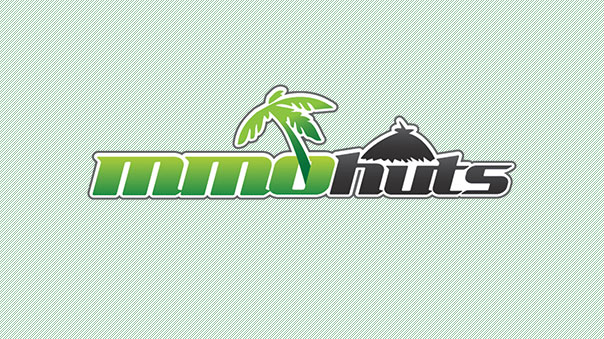 It's that time of year again, where love is celebrated in every way from romantic gifts to cheesy pick-up lines: Valentine's! This Valentine's, MMOs are looking to celebrate with you no matter your relationship status. Here's a list of this year's events!
Age of Wushu: Earn rewards just by staying online! World bosses and other events will happen daily, along with a flower exchange for unique rewards.
AIKA Online: Hunt down flower petals and stems from monsters and exchange them for better items with Alchemist Isaac.
Aion Online: Love is in the Aether! Exchange chocolates and flowers with characters of the opposite gender for 30 minute buffs, pick up a Wildflower Crown for your head, and pick up daily Lovely Bouquets.
Alfheim Tales Online: Collect love card sets and exchange them for lottery packs in Star City, find special mounts and costumes, and get top-up bonuses in the Item Mall.
APB Reloaded: It's time to celebrate the Valentine's Week Massacre: complete special roles with unique Valentine's weapons to earn titles, weapon skins, decals, and more.
Atlantica Online: Log in daily for heart shards, and turn them in for romantic items!
Chrono Tales: Find Sweet Chocolates on bosses (above level 40) and eat them for a chance at an exclusive weapon model, Valentine Garments, or World Boss Talismans. Deathwing the Destroyer will also invaded Sleepers' Grave twice daily for more chances at these sweet treats!
Conquer Online: Visit Twin City to pick up quests and limited edition items. What will you find in your Lasting Love Pack?
DC Universe Online: Dress up in this year's lovely styles by completing the "Love Is In The Air" mission, or complete last year's mission if you missed it.
Digimon Masters Online: GMs will host random daily events and award players quick to respond in the shout box!
DOFUS: Celebrating Saint Ballotwine's season, you will be infected with the "pinking" virus. Use the "Write" emote, and win gifts of chocolate, candy, fairyworks, and XP.
Elsword: The wedding system has arrived in Elrios, letting sweethearts exchange their vows to get special skills and goodies. A special wedding ceremony will be streamed on Friday, February 14, from 4pm to 6pm Pacific. Players can also help out with Operation Valentine and the Valentine's Day Miracle events until February 25.
EverQuest & EverQuest II: These classic MMORPGs aren't going to be stopped by EverQuest Next when it comes to love – hop in game and earn your Erollisi Day achievements and items to celebrate your love (or hate).
Final Fantasy XIV: Celebrate Ardor & Affection in a special event that rewards cosmetic items and more.
Firefall: Receive a special Valentine if you log in on February 14, and check out new cosmetic items available from the Red Bean Store or Vending Machine.
Grand Fantasia: Take a spin on the St. Valentine's Day Loot Wheel, participate in the Couple's Fashion Show, Celebrate Singles Awareness Day on February 15, or buy amazing limited edition items in the game's shop.
Guns and Robots: Two Valentine's events are live – protect a VIP during a match and the team will be awarded; or enter the Heartbreaking contest for a chance at credits and more!
HAWKEN: Now's your chance to grab the limited edition camouflages KYS-MY-CHASS LTD and LESSTHAN-3.
Heroes of the Realm: It's time for a Midland Valentine! Find special heroes to gain bonus experience as you battle, find limited edition formulas, battle in the new Valentine Island, collect Valentine's Day Chocolate, and more!
League of Angels: A marriage system has arrived just in time for you to profess your love! Try your hand at the Wheel of Luck for Amora's Seal and exchange roses with players for a chance at gem chests and additional rewards.
League of Legends: Don't skip a heartbeat – Heartseeker Ashe will be making her way to the game!
Lineage II: Collect Love Potions from monsters to gain special party buffs, and talk to Coco Brownie to get special buff items and cosmetic weapons!
Lunaria Story: Be online on Friday at 7pm server time, and receive a "Be Ours Pack," or book your wedding for the day and get a bouquet of 999 roses from the GMs. Special sales and deals are also available in the Item Mall.
Mabinogi: Visit the newly released Doki Doki Island, and participate in special events including a dance party and questionnaire! The new island introduces a Soulmate system, so this is the perfect time to find out how well you match up with your love.
MapleStory: Take part in daily quests, collect candies, and get limited edition rewards and other character boosts.
MicroVolts: Get 20% bonus MP and EXP for all matches throughout Valentine's weekend, and test yourself in the Sweetheart Standoff tournament!
Naruto Spirit: Find Valentine's Day Chocolate to trade in at the limited edition Valentine's Shop.
Path of Exile: The special Valentine's Heart Weapon Effect will be on sale only until February 16.
PlanetSide 2: Cupid's got some special themed items lined up, including decals, hood ornaments, crossbows, and cupid horns.
RaiderZ: The limited edition Candy Broom mount is waiting for you – if you're lucky enough!
Ragnarok Online: Monster experience is boosted this weekend as you go on a quest to hire a famous sculptor and help Romero see his beloved Ghouliet.
ROSE Online: Qpid needs your help – take his list and deliver love throughout the world to earn Qpid's Bow. Beware, though: the PInkheart Pork-Fiend has invaded Orlo (but can drop an awesome hammer or Qpid pet summon skill book).
SMITE: This year's limited edition skin is Moonlight Love for Chang'e, and is only purchasable until February 19.
TERA: During the Hunt for Love event, you can get extra Valentine's themed loot from all open-world BAMs.
The Secret World: Special gifts are available in the Item Store, and are also tradeable. A special "invite your friends" feature has also started!
The West: Hunt down hearts in duels and jobs, and exchange them for unique item sets. Help your friends by sending them hearts and unlock community rewards!
Unlimited Ninja: Post your best pick up lines on the game's Facebook page and have a chance to win Coupons.
Uncharted Waters Online: Help Maria find her love in Naples, and have fun in the Carnival of Venice!
Vindictus: Save the Princess in the Valentine's Day dungeon, or spin the wheel of love!
World of Tanks: The Valentine's weekend is your chance to get some exclusive "Valentanks" specials, including credit earnings bonuses and discounts on Valentine and Maltilda model tanks.
World of Warcraft: The annual Love is in the Air event is live! This is your yearly chance to get the Big Love Rocket or the Swift Lovebird mount, among other seasonal items.
Today, Just A Game announced their iTCG Kings and Legends will be entering into beta testing this week!
by MissyS