Mission Against Terror reveals March update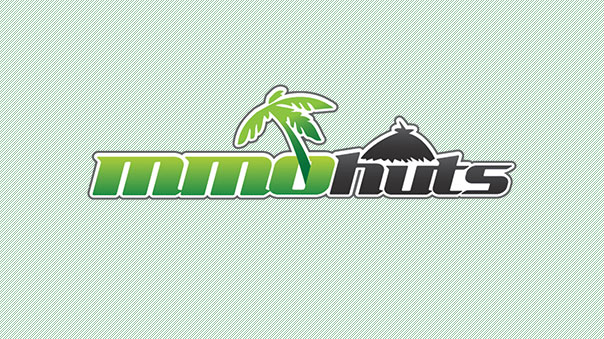 M.A.T. (Mission Against Terror) has offered a preview of the major update coming later this month.
A weapons update will add the FAMAS, Beretta 92, QBZ95 White Tiger, land mines, and CS (Tear Gas) grenades, as well as sub-machine ammo cards. New permanent weapons include AWP, M4A1, MP5 Navy, and Explosive Sorrow. Other new content is also scheduled to be released in the next few weeks.
Mission Against Terror is published by Wicked Interactive (SUBA Games), which also publishes ACE Online.
Mission Against Terror Gameplay Screenshot
Source:
Mission Against Terror Gives First Look at Major March Update

Popular, Free-to-Play Shooter Celebrates 6 Month-Birthday with Guns, Guns, Guns and Other Surprises

TORONTO, ON March 17, 2011—Mission Against Terror (M.A.T.), everyone's favorite free-to-play shooter from Wicked Interactive, offers a first look at important milestone — its Massive March Update, which marks the 6-month anniversary of the game. Since announcing closed beta back in September, the title has been tearing it up, adding players, new in-game items and new modes, along with an almost constant stream of community-generated enhancements. For the latest batch, the developers are pulling out the stops with a forthcoming, full-on content and mechanics update, beginning with M.A.T.'s weapons cache.

"It has been such a successful launch we felt a celebration was in order," said Sam Ho, Director, Wicked Interactive. "This new cache of weapons is a gift to our community for everything they have done to turn M.A.T. into the awesome game it has become. Without their input and support, we would never be where we are now– one of the greatest offerings in the new and flourishing free-to-play shooter genre."

New Weapons:

FAMAS (Assault Rifle, whose special feature is that you need a rank of 20 or higher to use this weapon and is the only other weapon in the game aside from the Glock pistol that has a burst fire option)
Beretta 92 (Pistol)
QBZ95 White Tiger(Assault Rifle, an upgraded version of the regular QBZ95 which is a popular rifle, this one sporting a white tiger-striped design)
Land mines!  Mines are planted on the ground and explode, dealing damage to those around them.  There are 2 types: one has a set timer before it goes off and one that goes off when stepped on.
CS (Tear Gas) grenade.

New Items:

Submachine Ammo Card (This card puts extra ammo in your submachine gun's clip, allowing you to fire more rounds before reloading)

Permanent Weapons:

The next batch of weapons going up for sale with a permanent option are: AWP, M4A1, MP5 Navy, Explosive Sorrow(XM1014 Shotgun variant).

"We are proud to bring these upgrades to the game," added Ho. "Of course, the weapons are just the beginning. We will be announcing new maps and other fun stuff in the coming weeks!"

New weapons photo gallery: http://forum.subagames.com/showthread.php?t=25452&p=277340#post277340

Set in a near-future not so different from our own time, M.A.T. pits teams against one another in a bitter battle for the survival of the human race. Unanimously hailed for its solid gameplay and wide variety of game modes, M.A.T. has taken North America by storm, after becoming quite popular in Asia and other parts of the world.

To sign up for Mission Against Terror, or just find out more info about the game, visit the official M.A.T. site: http://mat.subagames.com.
Next Article
The Dark Knight returns with an in-depth look at the new Batman Champion Profile video for Infinite Crisis!
by MissyS
In this internet-powered era, it's likely that most people under the age of 30 have enjoyed pirated entertainment.
by MissyS
Ntreev USA Becomes SG Interactive. Ntreev USA, the North American MMO publisher, is changing names. Players can now expect more games and bett...
by Guest