Mission Against Terror joins Halloween festivities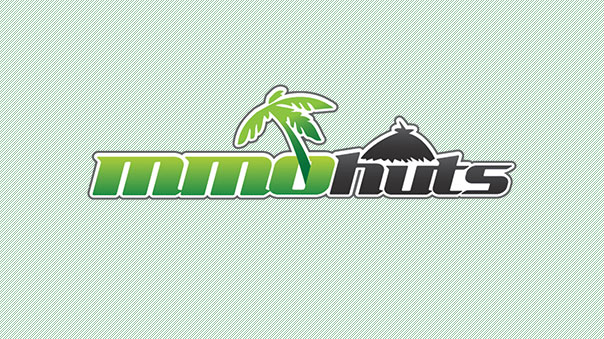 Mission Against Terror, an MMOFPS from Wicked Interactive (Suba Games), has cooked up some Halloween goodies  for players.
New Halloween weapons include the M134 in "Hellfire Green," Mummy's Talons (replica mummy claws), and Pumpkin Smoke Grenades (along with two new gun shop weapons, the M4A1 Silver and urban-camo AWP).
Masks will include The Eclipse, Goblin, Gothic Phanto, and Keres look; costumes include Bloody Enchantress or Obsidian Succubus; spray paint tagging methods include Demon Child and Witching Hour.
Wicked Interactive also publishes Ace Online, Priston Tale, and Fragoria.
Mission Against Terror Gameplay Screenshot
Source:
Eat, Drink, And Be Scary!  Mission Against Terror's Halloween Patch Brings Spook-tacular Weapons, Masks, Costumes and Items Into the Fray

TORONTO, ON October 28, 2010–Like most free-to-play games and massively multiplayer games in general, Mission Against Terror is serving up its own batch of Halloween goodies this year. New weapons, masks, costumes and items will be introduced for a limited time to spice up the battlefield and add a few tricks to everyone's treats.

Halloween weapons include the "Hellfire Green" edition of the M134 minigun which is effective against hordes of evil mummies; the Mummy's Talons which are replica mummy claws with real blades to slice and dice unsuspecting victims. Of course, what would a Halloween frag party be without Pumpkin Smoke Grenades.  Permanent additions to gun shop include the M4A1 Silver and an urban-camouflaged AWP.

Players who enjoy getting their costume on will be able to don scary Halloween masks to strike fear into the hearts of their opponents. The Eclipse Mask, Goblin Mask, the Gothic Phantom Mask and the Keres Mask set the tone for a festive Halloween. Those that want to utilize the art of seduction from afar can dress up as the scary yet sultry Bloody Enchantress or the Obsidian Succubus, distracting their opponents before they go in for the kill. Festive taggers will be able to spray paint the "Demon Child" and "Witching Hour" images on the floors and walls.
Next Article
Sony Online Entertainment LLC (SOE) has set a new GUINNESS WORLD RECORDS title for Most players online in a single FPS battle in PlanetSide®2...
by Mikedot