Mini Fighter adds new character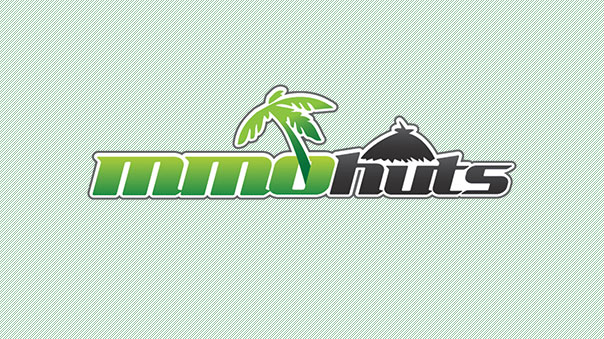 Mini Fighter has introduced Fiona today, the 15th character to join the brawler's line-up.
Fiona is a delicate girl with a bad temper and selfish attitude, who fights with her giant stuffed pink rabbit, Alice. She can be earned through card fusion, or through the cash shop, and can learn four additional skills to her four basic skills.
As part of an event to celebrate Fiona's arrival, players can collect Stamps every 20 minutes between today and June 9, at a limit of 10 stamps per day. These can be exchanged for various items.
Mini Fighter is published by Netmarble, which also publishes Uncharted Waters Online.
Mini Fighter  Gameplay Screenshot

Source:
More than Just a Pretty Face… Mini Fighter Introduces New Character Fiona

Bonus stamp event starts today!

Seoul, South Korea – May 19, 2011

Today Mini Fighter introduced a new character named Fiona, who joins the 14 existing fighters in CJ E&M's MMO brawler. At first glance, Fiona seems like a precocious little princess, but beneath that façade lies a notoriously foul temper. Fiona lashes out at her enemies with a huge pink stuffed rabbit named Alice, her one and only friend. Meet Fiona and join the battle today in this free-to-play brawler!

Ever since she was young, the beautiful Fiona was given everything her heart desired. In time she became impatient and self-centered and lost her sense of compassion. Thus it's no surprise that her only friend in life is imaginary. While she may appear cute and harmless, her dark heart and wild tantrums make her a formidable opponent.

Fiona can be attained by card fusion or by purchasing Fiona's Secret Box. She has 4 basic skills, and 4 additional skills can be learned to level her up.

Fiona Stamp Event: May 19th – Jun 9th
To celebrate Fionia's arrival, Netmarble is throwing her a welcome party! During the event, a "Stamp button" appears on the screen every 20 minutes. When a player clicks the button, he or she will receive a special Stamp, (max 10 per day). Collected Stamps can be exchanged for Items, and the more Stamps you collect, the more valuable the Items will be!

With her wild mood swings and her stuffed bunny pal, Fiona adds a bold new personality to the world of Mini Fighter. Keep an eye out for more new characters and Power Characters who will be joining the game in the months to come. To jump into the brawl and meet Fiona, play Mini Fighter today!
Learn more about Fiona.
Next Article
"At The Gates" is the newest update to arrive in Nexon's Atlantica Online.
by MissyS
Recently announced by Ubisoft, Duel of Champions Forgotten Wars is a standalone game for X360 and PS3. Although it shares many similarities wi...
by Mikedot
Wargaming has announced and revealed some of the US carrier-based aircraft for World of Warplanes.
by MissyS