MicroVolts releases Knox Pow Wow update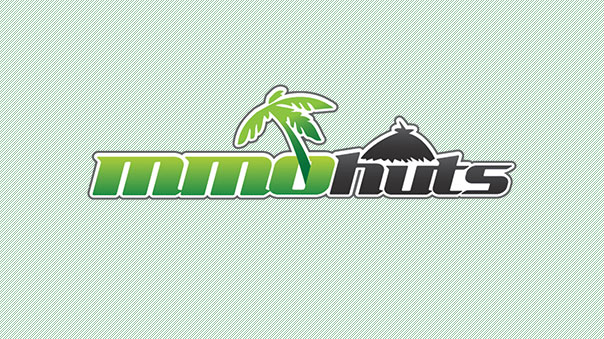 Today brings a special new update for MicroVolts players who love the character Knox.
The update centers around Knox, a popular character who gains two new outfits – Chief and Warrior, both designed after Native American garb. A new map, called "Bitmap," has also made its debut, offering players the chance to play in a space designed after the developer's office. The Capsule Machine has also been updated to offer new Katana melee weapons, three new rare rifles, and a new costume set for Pandora.
MicroVolts is published by Rock Hippo Productions, which also publishes Brawl Busters.
MicroVolts – Knox Pow Wow & Bitmap Screenshots:
Source:
POW! MICROVOLTS LAUNCHES THE ALL-NEW KNOX POW WOW UPDATE

Players Will Discover New Parts For The Hip Hop Action Figure Knox, A New "Bitmap" Map, Trailer, And Much More

Markham, Canada – January 26, 2012 – Rock Hippo Productions Ltd. announced today the launch of its Knox Pow Wow update for the popular cartoon style third-person shooter, MicroVolts. This latest update features exciting new parts for the hip hop action figure, Knox, plus a peek inside the developers' office with the new map: "Bitmap"! MicroVolts' new trailer and screenshots highlight these exciting updates to the game and players can visit www.MicroVolts.com for all the details!

Knox, a super poseable hip hop action figure, uses his street smarts and heavy build to defend himself in the toy battlegrounds. As a constant jokester, comic relief is always a part of his gameplay but with Knox's tough exterior comes a heart of gold. This new update centers around this favorite MicroVolts character and features all-new Chief and Warrior costume sets inspired by traditional Native American outfits! Players can also get excited about the new Katana melee weapons as well as the three new rare rifles and a brand new costume set for Pandora, all of which are available exclusively in MicroVolts' Capsule Machine!

Another cool component of the update is the new map, "Bitmap", based on the developers' actual office space! This challenging new battlefield takes place on top of office desks, behind computer screens and various other office supplies. Players can finally become part of the developers' world as they fend off enemies to reign supreme in this ultimate toy battle!

"Knox is a MicroVolts fan favorite, and players are going to love the new parts for this street wise, super flexible figure that always keeps his fans and opponents in stitches," said Howard He, President and CEO of Rock Hippo Productions. "MicroVolters are like one big family so it's also fun that they can now get a sneak peek into the developers' office in the new "Bitmap" map."

Players can get a glimpse of what's in store with the latest trailer and screenshots featuring the Knox Pow Wow in full effect. Visit www.MicroVolts.com for all the details.
Next Article
NCSoft has announced an extension to their first western alpha test of Master X Master.
by DizzyPW
Nexon 2015 Q1 Financial Report Now Available - Learn all about Nexon's ups and downs this first year
by Mikedot