MicroVolts launches Arms Race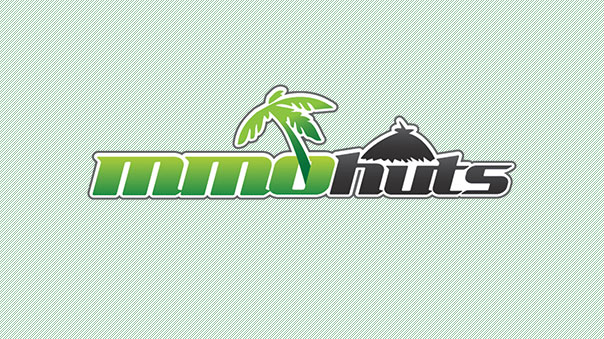 MicroVolts has launched its latest patch, "Arms Race," which adds a new mode and map, as well as new gear.
The new mode, Arms Race, challenges each team to master all of 20 weapons before the opposing team does the same and upgrades their arsenal. The mode is supported by Toy Fleet, a map featuring steamboats to battleships and a deadly pool of water below. New equipment features an additional category of gear – parts and accessories. This lets players dress up their characters with new clothing for fun.
MicroVolts is published by Rock Hippo Productions, which also publishes Brawl Busters.
MicroVolts Gameplay Screenshot

Source:
MICROVOLTS FIRES UP THE FALL WITH THE RELEASE OF THE ARMS RACE PATCH

The New Patch Features The Arms Race Mode, A New "Toy Fleet" Map, And Much More!

Markham, Canada August 26, 2011 – Rock Hippo Productions Ltd announced today it has launched the "Arms Race" patch for its popular online cartoon style third-person action shooter, MicroVolts. The new patch includes a brand new mode, a new map and new weapons, parts and accessories. A new trailer and screenshots explore the new map and feature the characters sporting the new content that is now available to players. To check out the all the new features and to view the new screenshots and trailer, players can visit http://www.MicroVolts.com/

MicroVolters will have to amp up their competitiveness in new mode, Arms Race! Players have 20 weapons to conquer and must rapidly master each weapon to defeat their opponents before they are able to upgrade their arsenal. The toy war continues in the new map, Toy Fleet, where players will quickly find out that this is no ordinary kiddie pool! >From steamboats to battleships, MicroVolters will have to dodge enemy bullets without falling in the water!

In addition to the new mode and map, new weapons, Parts & Accessories have also been introduced. With summer almost over and back to school season upon us, the MicroWorld is celebrating both occasions! MicroVolters take one last strut down the beach in Naomi's Grey Tank Top before pulling out Knox's School Ready Hoodie to gear up for class. School yard bullies will be seeing red after being whacked by the Red Drawing Pencil!

"The MicroVolts community had a great summer and now it's time to head back to school-but that doesn't mean we can't continue to have fun!" said Howard He, President and CEO of Rock Hippo Productions. "From the new Toy Fleet map to the fast paced Arms Race mode to all the new accessories, there will be plenty for MicroVolters to enjoy well into the Fall!"

Rock Hippo invites all their Canadian fans to come and see MicroVolts on exhibition at Fan Expo in Toronto, Canada this week, August 25-28! Visitors can participate in the special promotion for in-game currency as well as come grab some cool gaming swag at Booth 1445.

MicroVolts features fast paced, third person shooter action and pits players against each other in a secret battle that has been waged and going unnoticed right in our own backyard for years. No one knows for sure when or where the first toy declared war but rumor has it that the uprising began with four original limited edition figures, code-named MicroVolts. Battle lines were drawn when Naomi, Knox, Pandora, and C.H.I.P.-the prototypes-were soon joined by an endless number of modified versions. Now, toy figures around the world are engaged in an all-out war for valuable battery resources and supremacy of the Micro World. All we can do now is stay out of their way and wait for a champion to be declared! Featuring a ton of weapons, inventive character designs, and a huge list of customization features, MicroVolts is destined to invigorate and re-energize the Free2play space.

Game modes include Free for All, Team Deathmatch, Item Match, Capture the Battery, and many more featuring various toy-concept maps. For more information about MicroVolts visit www.MicroVolts.com
Next Article
PvP Leagues will provide a system for better ranked play, improved matchmaking, and regular goals.
by MissyS
A select group of gamers will get their first hands-on taste of Escape from Tarkov's furious battles starting on August 4.
by MissyS
Game Hollywood is officially launching their sequel to the mobile title Eternal Fury, Eternal Fury 2 on iOS and Android.
by Ragachak