Microvolts Celebrates 2 Year Anniversary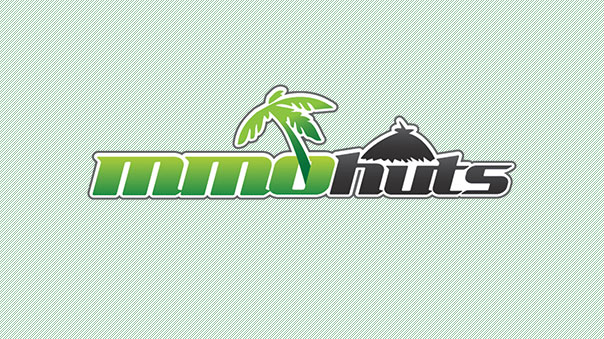 Rock Hippo's popular free-to-play third-person shooter, MicroVolts, is celebrating 2 years since its official release this Sunday, June 9th. As is customary for gaming companies, an infographic has been created to properly document the momentous occasion. Players will also be able to participate in 4 different special events, including a chance to play against Rock Hippo team members, taking place on June 7th-9th. Join the toy war today at www.MicroVolts.com to see for yourself what MicroVolters have already enjoyed for the last 2 years since the game's launch.
MicroVolts evolved tremendously throughout its lifetime with over 24 new updates released and no signs of slowing down. The community has grown into something quite special and still hungers for more with each new release. 2012 saw the game launch on Steam which brought a surge of new players, increasing the player base to a whole new level. In the same year, MicroVolts earned a total of 7 awards from MMOsite's Reader's Choice Awards, including best F2P game, best PVP, and best gameplay.
These past successes have only inspired the Rock Hippo team along with developer NQ Games to plan a host of major new updates and game changing features to be introduced this year, again taking the game to another level.
Howard He, CEO of Rock Hippo Productions, is excited to share their plans for 2013:
"We know that MicroVolts has the potential to become an even bigger phenomenon in the F2P space, and we're taking the necessary steps to make it happen this year. Stay tuned this summer, because we'll be showing off complete overhauls to the game interface, community features, and game balance modifications to increase our recognition in the e-sports competitive scene. Lastly, we want to show our appreciation to the players that made MicroVolts a success, and let them know that the best is yet to come."
Next Article
The main draw of Path of Exile has always been its expansive character building system, offering an ever growing list of passives and...
by Proxzor
Eden Rising arrived today from Nvizzio Creations, as an open-world tower defense with over fifty thousand wishlists on Steam.
by Ragachak
The Repopulation team has recently announced that the Silver Membership Package is now available for $19.99 on both Steam and on their website...
by Mikedot