MicroVolts begins closed beta testing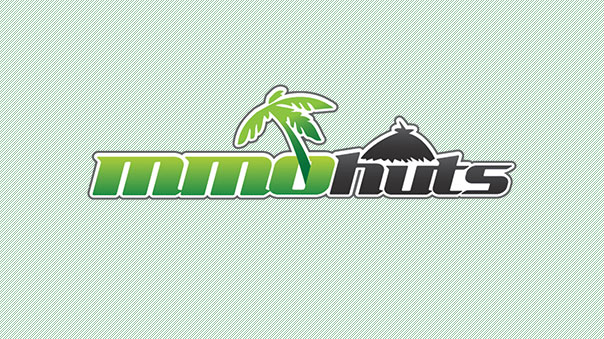 MicroVolts, the action-figure third person shooter from Rock Hippo, has entered closed beta today, August 12th. E-mails have been sent out to players already with closed beta keys, and if you're still interested, more are still being given away.
MicroVolts features an "all out war" from toy figures from around the world, battling for battery resources. Toys are able to be highly customized, with a large selection of weapons and designs, and several game modes and maps to battle against other players.
MicroVolts Gameplay Screenshot

The Original Press Release:
MICROVOLTS CLOSED BETA TEST STARTS TODAY, AUGUST 12

Players Can Visit http://www.MicroVolts.com/ To Play For The First Time The Unique Third-Person Action Shooter That Pits Players Against Each Other In The Role Of Cartoon Action Figures

Markham, Canada August 12, 2010 – Rock Hippo Productions Ltd is pleased to announce that the Closed Beta for MicroVolts starts today, August 12th 2010. Everyone who signed up on the MicroVolts website should check their emails to see if they are among the lucky ones to receive a key for the closed beta phase. The game can be accessed at http://www.MicroVolts.com/

MicroVolts features fast paced, third person shooter action and pits players against each other in a secret battle that has been waged and gone unnoticed right in our own backyard for years. No one knows for sure when or where the first toy declared war but rumor has it that the uprising began with four original limited edition figures, code named MicroVolts. Battle lines were drawn when Naomi, Knox, Pandora, and C.H.I.P.-the prototypes-were soon joined by an endless number of modified versions. Now, toy figures around the world are engaged in an all-out war for valuable battery resources and supremacy of the Micro World. All we can do now is stay out of their way and wait for a champion to be declared!

With a ton of weapons, inventive character designs, and a huge list of customization features, MicroVolts is destined to invigorate and re-energize the Free2play space. Intuitive controls and a third person view make the game easy to play and fun for both newcomers and veterans of shooter games.
Game modes include Team Deathmatch, Item Match, Capture the Battery, and many more featuring various maps designed by toy concept. For more information about MicroVolts, and to request a Closed Beta Key please visit www.MicroVolts.com
Next Article
Skycastles are the ultimate symbol of prestige and accomplishment for the most dedicated groups of players, and they're coming soon!
by Mikedot
DOFUS is celebrating its 10th birthday in 2014. Also, it's having today its first major update of the year. On the menu, the addition of ...
by Mikedot
While tanks are fun, Mecha are way more fun, and they're here for a limited time in World of Tanks: Mercenaries.
by Ragachak