Merchant of Venice arrives in Mabinogi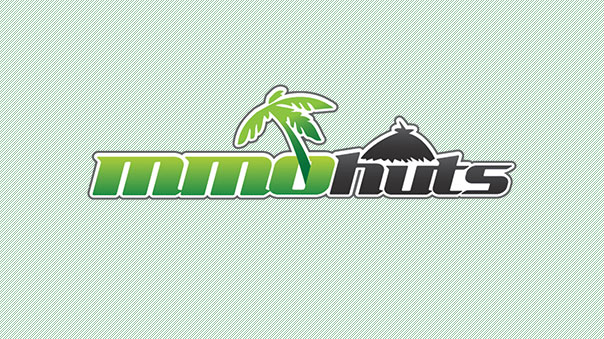 Late last week, Mabinogi introduced the Merchant of Venice, its latest update to the Shakespeare collection.
The storyline for this update features the tale of Bassanio and Portia, and grants players the right to become Venetian merchants in the new Commerce system. Players may purchase goods with Ducats (a Commerce-exclusive currency) and trade their goods to other markets for the best profit. The update also reintroduces theatre missions, that reward a special persona and title for those who complete them; meanwhile, previous Shakespeare quests have been made easier for players to complete.
As part of the event's launch, a "Hot-Time" event will be in place from November 3 to November 5, giving players a chance to win experience boosts and other prizes when they log in.
Mabinogi is published by Nexon, which also publishes MapleStory and Dragon Nest.
Mabinogi Gameplay Screenshot

Source:
Prepare to Become a Merchant of Belvast

Mabinogi's Shakespeare series continues with The Merchant of Venice

Masters of trade and travel can put their entrepreneurial talents to good use today in Mabinogi, Nexon's fantasy-themed MMORPG. The content update on October 29 brought forth The Merchant of Venice to life, and introduced the new Commerce system.

The Merchant of Venice is the third in a series of Shakespearian tales launching in Mabinogi. After discovering the excitement of role-playing through classics like Hamlet and Romeo and Juliet, players will be able to continue their Elizabethan journey. The new content's main storyline features the tale of two lovers, Bassanio and Portia, and even includes appearances by the Bard himself and his sweetheart, Bella.

With the introduction of the new merchant town, Belvast, players now have the opportunity to become Venetian merchants in their own right by purchasing trade goods with Ducats, a new type of currency that is used exclusively in the new Commerce system. Players can travel from town to town to trade their goods to turn a profit by working the right markets.

Theater missions are back in The Merchant of Venice. Players who complete the theater missions will be rewarded with a special persona and a new title. For players who want to catch up on the prior Shakespearean content updates, doing so is easier than ever because the mainstream quests have been streamlined and made easier to complete. Also, keeping track of quest items will now be a breeze, thanks to the newly added Quest Item Inventory.

The tale of The Merchant of Venice wouldn't be complete without new merchandise. Mabinogi brought back summer's most popular pet: the Thunder Dragon. This two-seater version of the Thunder Dragon is available through November 16, just in time for Halloween celebrations. Players are also able to buy Halloween character cards, from Frankenstein's Monster to Vampire-themed cards.

To celebrate this major content update, Nexon will be hosting a Hot-Time event starting November 3 through November 5. Players who log in will have three chances to receive a massive experience boost, pooled from all of the players on their server, as well as other special prizes.

For more information on The Merchant of Venice content update, visit mabinogi.nexon.net.
Next Article
League of Angels III has some incredible rewards for their players as a way of saying thank you for the first anniversary.
by Ragachak
Daily News featuring Naruto Saga, Runescape Old School, and Life is Feudal.
by Guest
Etherium, the new futuristic real-time strategy game published byFocus Home Interactive and developed for PC by Tindalos Interactive, resumes ...
by Mikedot