MegaTen Adds Spiritual Mixing Crafting System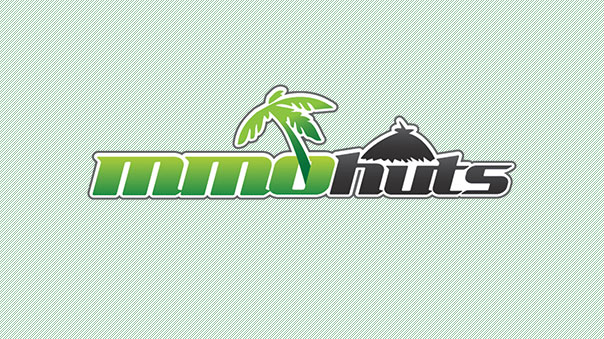 The latest update for the free to play MMORPG Shin Megami Tensei: Imagine Online (shortened to MegaTen) has just gotten a major new update. The most notable new feature is Soul Mixing which allows players to fuse up to three pieces of equipment into a new, more powerful piece of gear. Spiritual Mixing can be done at Shinjuku Babel, the game world's gathering area.
Also included in the new patch are plenty of new quests, and story t play through. MegaTen makes use of cinematics and places a strong emphasis on lore which helps it stand out from most other MMORPGs.
MegaTen is published in North America by Aeria Games. They also publish a number of other free games including Last Chaos, Shaiya, Grand Fantasia, Twelve Sky 2, Kingdom Heroes, Dream of Mirror Online, WolfTeam, and Project Torque.
Full Release:
Shin Megami Tensei: Imagine Online Gets Into the Spirit of New Updates

SANTA CLARA, Calif. – June 18, 2010 – Aeria Games, a leading publisher of interactive entertainment, has released a major content update for Shin Megami Tensei: Imagine Online, adding brand-new areas and unique features to the free-to-play MMORPG. Imagine Online, or "MegaTen" to its fans, now includes Spiritual Mixing, a robust equipment crafting system which will allow players to combine pieces of their gear and reach the next level of unique character customization.

Spiritual Mixing is now available in MegaTen's major gathering area, Shinjuku Babel, and grants players the ability to fuse up to three items at once into a single piece of fearsome, powerful equipment. MegaTen has also opened a new residential zone for players, and has added a new story segment to the game's engaging narrative, along with many new quests and updates to existing dungeons. All of this new content is completely free to new and current players.

For more details about Shin Megami Tensei: Imagine Online, and to sign up for a free game account, please visit http://megaten.aeriagames.com.

About Aeria Games & Entertainment

Aeria Games, one of the fastest growing publishers of free-to-play online games, provides an unrivaled MMO gaming experience to a growing community of more than 13 million members. The online gaming portal offers a broad selection of fun, high-quality games, including Fantasy MMORPGs, FPS, Casual MMOs and Facebook games. Aeria Games is committed to becoming the world's premier online gaming destination, with high-quality, innovative content and outstanding customer service.

Based in Silicon Valley, Calif., Aeria Games & Entertainment, Inc. was founded in 2006 and has offices in the United States, Tokyo and Germany. More information about Aeria Games can be found at www.aeriagames.com.
Next Article
A massive content update called "Journey of the Divine" is coming to the sci-fi MMORPG Skyforge on November 12.
by MissyS
On this international server, called Shadow, the death of the character is permanent in fights against monsters. And contrary to the Heroic Se...
by Mikedot