Medieval Engineers Released on Steam Early Access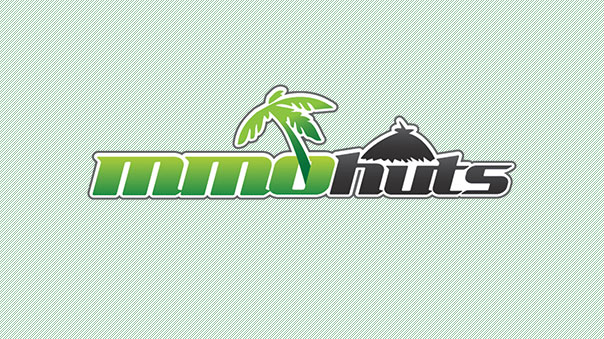 Independent developer Keen Software House today announced the release of Medieval Engineers on Steam Early Access. After the successful launch of Space Engineers, the first engineering game by Keen Software House, the studio is continuing the tradition of Early Access titles and is inviting all players to actively join the game's development by providing their valuable feedback and suggestions. Everyone who decides to buy the game now will be able to play it on Steam and receive all future updates for free.
Medieval Engineers is a sandbox game about engineering, construction and the maintenance of architectural works and mechanical equipment using medieval technology. Players build cities, castles and fortifications; construct mechanical devices and engines; and perform landscaping and underground mining. The game is inspired by real medieval technology and the way people built architectural and mechanical works in medieval times. Medieval Engineers strives to follow the laws of physics and real history and doesn't use technologies that were not available between the 5th to 15th centuries.
The initial release on Early Access focuses on core mechanics: building in creative mode, physics simulations, destruction, structural integrity, Steam Workshop integration and modding support (API and art assets). The game will remain under development and will be improved on a regular basis through updates that add and polish features and content, optimizations and bug fixes. More information and a list of the current features can be found here.
"We are inviting everyone to join Medieval Engineers on Early Access and help us create the game that you have always been dreaming of!" said Marek Rosa, CEO and founder of Keen Software House. "Last week we decided to open a 24-hour pre-launch window so players could buy Medieval Engineers and get their hands-on the game even before its official launch on Steam. This led to an explosion of creations and engineering designs. We are amazed by what players have already created in just one week! So far we have seen amazing medieval castles, palaces, beautiful houses and whole villages, a multi-point crane with lift, a catapult for three projectiles, cable car and monorail, battering ram, rope suspension bridge, gates, trucks and even a medieval robot – all made out of the building blocks available in the game".
The developers are also offering a number of special promotions to invite players to join them on launch. A 25% discount will be available to all owners of Space Engineers during the two first weeks. Additionally, Steam will hold a Free Weekend for Space Engineers with a 40% discount.
Medieval Engineers is available for purchase on the developer's web site, on Steam and at several other distribution services.
Next Article
Battle for the Throne takes fairly common strategy MMO elements and contorts them into new forms.
by MissyS
Marvel Heroes 2015 is a new launch for the Marvel Heroes brand coinciding with a one-year anniversary milestone on June 4th and it highlights ...
by Mikedot
Red 5 Studios, developer of Firefall, has announced their upcoming manga, Firefall Affinity, will be released June 5 with a new video.
by MissyS