MechWarrior Online Officially Launches Today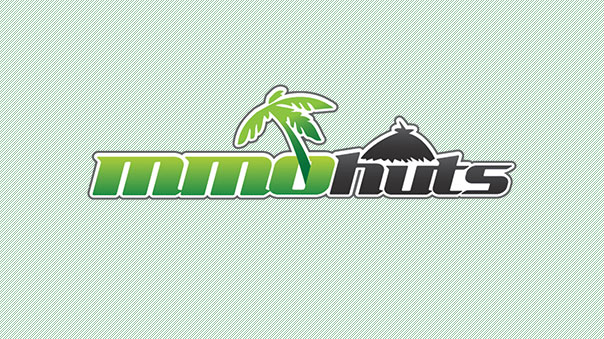 MechWarrior Online developer and publisher Piranha Games and Infinite Game Publishing announced the official launch of MechWarrior Online today. Sporting a base of more than 1.3 million registered pilots, the free-to-play MechWarrior Online allows pilots to take control of the most powerful mechanical battle units the universe has ever seen.
"This is an extremely exciting day for everyone at Piranha," said Russ Bullock, president of MechWarrior Online developer Piranha Games. "Our official launch comes on the heels of a successful Open Beta development period. Our passionate fans were with us every step of the way helping us create the most ambitious MechWarrior game yet!"
Set in the year 3050 during the early stages of a massive interstellar war, MechWarrior Online puts you in command of the most powerful war machine to ever walk the field of battle, the mighty BattleMech. Pilot your 'Mech and customize it to suit your preferred battlefield role; upgrade systems, weapons, and armor with endless options giving you creative control over your battle strategy as you face your next opponent. MechWarrior Online delivers a rich online experience, rewarding everything a player does with experience points, C-Bills, unlocks, and recognition.
Bullock continued, "Our official launch is a jumping off point for a continuous stream of meaningful content updates to the game. We are looking forward to implementing the next round of major features for our pilots, including an entire new interface, new pilot tutorials, new Mechs and Maps and the long-awaited Community Warfare pillar. This is only the beginning. There is no final product."
"What an incredible journey from our initial announcement to our official launch," said Kelly Zmak, president of MechWarrior Online publisher Infinite Game Publishing. "Today we are proud to bring the most anticipated MechWarrior game in the series to fans around the world. The official launch of MechWarrior Online is just the beginning and we are excited for what lies ahead."
On Thursday Sept 26th, Infinite Game Publishing and Piranha Games will host the official MechWarrior Online Launch Event and Tournament at The Mezzanine in San Francisco. Registrations to compete in the launch event tournament are closed, but fans are encouraged to watch it live at www.twitch.com/mechwarrior from 2 p.m. PDT. Sponsored by Ultimate Game Card, GeForce and Razer – the event promises to be the ultimate robot-stomping celebration of 2013. Details can be found at www.mwomercs.com/events.
"We're huge fans of MechWarrior Online," says Min-Liang Tan, Razer co-founder, CEO and creative director. "The franchise has legions of diehard fans – many of which use our amazing products – and we're thrilled to be supporting the launch of what should be the next amazing title in the series."
The event will showcase upcoming new content plus award prizes, swag and will feature specialty food and cocktails imported directly from the Inner Sphere's most exotic locations. Fans will also be treated to hands-on gameplay stations in an all-out party with the developers from Piranha celebrating the Inner Sphere's finest pilots.
"MechWarrior Online is a tremendously popular title," said Andre Machicao, general manager of PlaySpan, Inc. "PlaySpan is thrilled to work with Infinite Game Publishing to ensure a frictionless, in-game payment experience, so gamers can focus on conquering the battlefield."
For fans unable to make the journey, the do-not-miss event will be livestreamed on the official MechWarrior Online Twitch channel, www.twitch.tv/mechwarrior.
Next Article
Call of Duty: Modern Warfare makes a triumphant return to their hayday blending rose-tinted nostalgia with contemporary improvements.
by Kings Decree
Aeria Games revealed more information today about their upcoming MMORPG Lime Odyssey.
by MissyS
NexonGT Co. Ltd., creators of the hit online games 'Sudden Attack' and 'Dekaron' have announced a content update for its popular free ...
by Mikedot