MechWarrior Online formally announced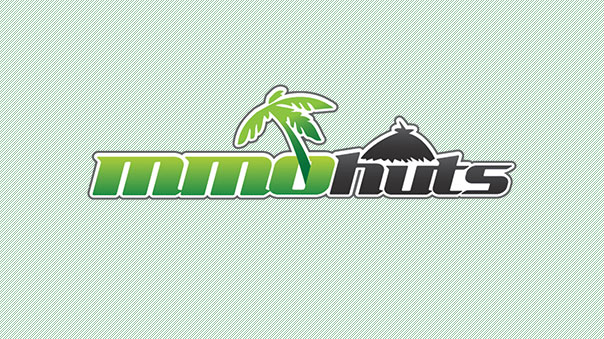 MechWarrior Online has been announced officially by Infinite Game Publishing and Piranha Game Inc.
Based on the popular MechWarrior series, MechWarrior Online will be free-to-play, and is scheduled to arrive in late 2012. Players will be able to command their own BattleMech and customize it through upgrades, weapon replacements, and armor improvements. Players may choose one of five great houses can battle in Conquest or Vs. Modes with friends, or go head-to-head on their own. The game also promises daily story updates and constant updates to add and change the world.
Mech Warrior Online Atlus Concept Art

Source:
MONTREAL, QUEBEC, October 31, 2011 — Infinite Game Publishing Inc.(www.infinitegamepublishing.com) and Piranha Games Inc. (www.piranha-games.com) have announced
MechWarrior® Online™ (www.mwomercs.com), the first officially licensed free-to-play title in the long-
standing and award-winning MechWarrior® franchise. MechWarrior Online is set to launch in the second
half of 2012 from newly formed digital publisher, Infinite Game Publishing.

Set in the year 3049 during the early stages of a massive interstellar war, MechWarrior Online puts
you in command of the most powerful war machine to ever walk the field of battle, the mighty
BattleMech™. Command your Mech™ and customize it to suit your battlefield role; upgrade systems,
replace weapons, and tweak armor with endless options.

MechWarrior Online lets players command at will: go head-to-head online alone or with friends in high-
octane Conquest and VS modes. Band together and form your own Mercenary Corp, invite friends and
battle other player-made Merc Corps for prestige and power. Pledge your allegiance to one of the five
great houses and fight for control of precious Inner Sphere planets.

You will play a key role in a dynamic and ever-changing universe where player exploits impact the world
around you and daily story updates and frequent content additions create epic changes to the Inner
Sphere universe and its many inhabitants.

MechWarrior Online delivers a rich online experience, rewarding everything a player does with
experience points, C-Bills, unlocks, and recognition. Upgrade skills and refine your role in gameplay
using an all-new leveling system, and up-to-the minute detailed player statistics allow you to compare,
track and share your progress with other players.

"We're excited to lead the MechWarrior franchise online for fans of the series," said Russ Bullock, co-
founder of Piranha Games. "We're proud to partner with Infinite Game Publishing, and are thankful for
the fans of the MechWarrior series that have been so patient for the next MechWarrior game to arrive.
Infinite Game is a partner who understands both the world of games publishing and the crucial technical
needs of today's AAA online gaming experiences. Together we are bringing fans epic next-generation
Mech combat online in 2012."

More information about MechWarrior Online at www.mwomercs.com.
Next Article
Rival factions across the galaxy now have another weapon in their arsenals today as diplomacy and trade – along with a new playable race, th...
by Mikedot
The free-to-play action RPG Final Fantasy Brave Exvius is about to have a new set of Nier: Automata characters come join the fray.
by Ragachak
Lightbulb Crew has announced the official open beta launch for Games of Glory, its free to play top-down team shooter.
by MissyS