Marvel Heroes Reveals First Details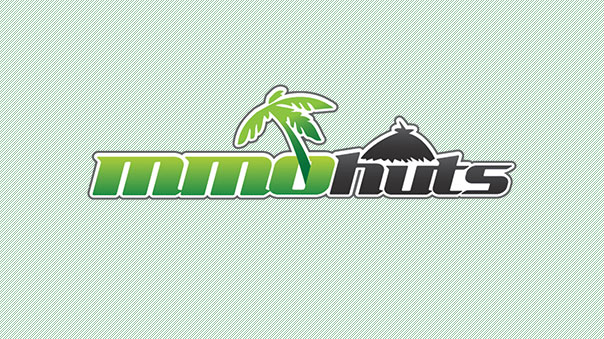 Gazillion Entertainment has released some of the first details about its upcoming superhero MMO, Marvel Heroes.
Marvel Heroes will allow players to become their favorite super heroes (including Iron Man, Thor, Storm, Black Widow, Squirrel Girl, and Cable), and can fully customize these characters by building costumes from each hero's comic history. Heroes can also have their super powers and equipment customized, allowing players to build their own version of their favorites. Players will also be able to experience some of the famous Marvel world landscapes, including Savage Land, Hell's Kitchen, and Mutant Town, as well as randomly generated areas.
Marvel Heroes is being written by Brian Michael Bendis (Ultimate Spider-Man, New Avengers, Secret Invasion).
Marvel Heroes: Official First Look
Source:
Gazillion Entertainment Reveals First Details for the Highly Anticipated Marvel Heroes
Thwart the Marvel Super Villains in this New Free-to-Play Marvel Action MMO

SAN MATEO, Calif., May 22, 2012 /PRNewswire/ — Gazillion Entertainment, a leading developer, publisher and operator of massively multiplayer online (MMO) games, has revealed the first glimpse of the eagerly anticipated free-to-play online game Marvel Heroes .  Taking the MMO category to a completely new level of excitement and engagement, Marvel Heroes combines the energy of action role-playing games with the breadth and immersion of the MMO genre.

Drawing upon the 8,000-plus heroes and villains in the Marvel Universe, Marvel Heroes allows players to become their favorite Marvel Super Heroes – from the popular Iron Man , Thor , Storm and Black Widow to the lesser known Squirrel Girl and Cable . Fans will be able to completely customize their characters by constructing costumes taken from each hero's rich history, choosing from a huge array of super powers for each character, and finding thousands of other items. There are countless ways for players to tailor their experience.

In the game's social areas, including Midtown Manhattan and the Xavier Institute for Higher Learning, players can meet up with other players, discover missions, and buy items from legendary Marvel characters. While pursuing missions, players will explore such famous Marvel landscapes as the Savage Land, Hell's Kitchen and Mutant Town.

Written by Brian Michael Bendis, author of Ultimate Spider-Man, New Avengers, Secret Invasion and countless other successes, Marvel Heroes is inspired by some of the most popular tales and events in Marvel Comics history.

David Brevik, President of Gazillion Entertainment and creator of the massive hit games Diablo and Diablo II says: "I've been a big Marvel fan for all of my life. Marvel Heroes represents the combination of Marvel IP with all of the knowledge and experience I gained creating Diablo.  It is a dream come true.  I'm excited to unveil Marvel Heroes and share this revolutionary MMO with both gamers and Marvel fans."

"Marvel Heroes marks a new era in gaming for us," stated TQ Jefferson, Vice President of Games at Marvel. "For fans to actually become their favorite heroes in an original storyline, explore iconic Marvel landscapes and combat some of the most dangerous villains in a shared experience is unbelievably compelling."

For more information on Marvel Heroes, follow @MMMSociety and @SecretIDStudios on Twitter, and go to www.marvelheroes.com
Next Article
Gaijin Entertainment today announced that War Thunder's next major update will introduce new tanks armed with guided missile weaponry.
by MissyS
Starting today you can get the new SENTINEL reward tier which is priced at a reasonable €15 ($16.34) for the limited early bird version.
by MissyS