Marvel Heroes Omega Defenders Event Coming Today to PS4/Xbox One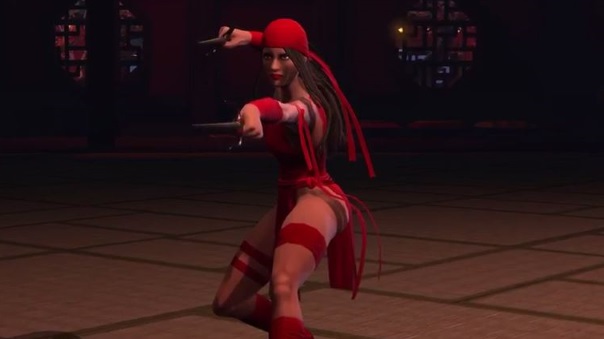 Gazillion announced today that a brand new Defenders Event launches today for Marvel Heroes Omega on PlayStation 4 and Xbox One. The new event finds players facing off against The Hand for limited-time rewards. This update brings Elektra as a new hero, the 41st one to join the console cast. To celebrate, the new "Hell's Kitchen Loot Box" is being released, featuring new console costumes for Elektra, Daredevil, Luke Cage, Iron Fist, and the Punisher.
In addition, players can also look forward to the imminent debut of the Omega Prestige system for Marvel Heroes Omega on PlayStation 4 and Xbox One. Starting soon, players may unlock "Omega Prestige" status for select heroes. Omega Prestige marks the culmination of a hero's journey and extends the leveling process considerably. The first hero eligible for Omega Prestige will be Spider-Man with plans to make more heroes available for Omega Prestige in future updates. Achieving Omega Prestige with Spider-Man — and other characters down the road — unlocks some of the most powerful and visually stunning benefits currently available in Marvel Heroes Omega. It promises to be a unique and exciting addition to the franchise as a whole.  More info will be available on the Omega Prestige mode soon, on the official website.
Can you feel it? The electricity in the air? It's game time. Carbine Studios is taking the censorship off and sending their development t...
by MissyS
Global games publisher R2Games has announced that its newest free-to-play browser title, Mythborne, will soon be entering its Open Alpha phase...
by Mikedot