March Events announced for Mythos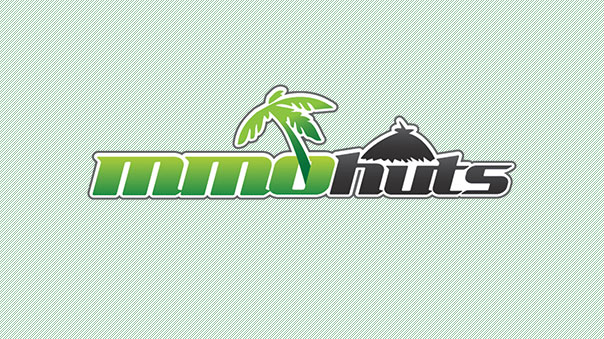 A series of events has been lined up for players of Mythos Global this March. The events include:
* "Lamento Fever": Challenge a GM to battle! Win or lose, you still earn rewards, but winners get bragging rights and better prizes.
* "Bones on the Run": Earn bonus items for spending t-coins in game as a token of appreciation.
* "Random Merchant": Find the GMs when they decide to take up the role of merchant and earn a free stamina potion.
* "Mythos Masterpiece": Enter an art contest in the community for great prizes.
* "Rush For Fortune": If Mythos' Facebook Fan Page reaches a high number of "Likes" before the deadline passes, players will be rewarded with a luck and experience bonus buff.
Mythos Global is published by T3Fun, which also publishes Hellgate Global.
Mythos Gameplay Screenshot
Source:
Five Fun Events Will Surprise Mythos Global Players This March

LOS ANGELES – March 1, 2012 – After one month of successful open beta testing, Hanbitsoft and T3Fun are going to give Mythos Global players a month full of events and challenges with plenty of opportunities to win prizes.

The Opportunity to Defeat a GM!

The "Lamento Fever" gives players the chance to measure their skills up against a GM. Losing in the battle will still yield rewards, but winning the battle will bring you a bigger and better bounty, not to mention the honor of annihilating a GM!

To Our Loyal Players

"Bones on the Run" is an event that will provide bonus items depending on the player's t-coin purchase. Devoted players help make the Mythos game community active and this is a token of appreciation.

Hardcore Players, Rejoice!

The GMs have decided to take a part-time job of becoming a merchant in the "Random Merchant" event. Once they announce their presence, rush to their locations to get a free stamina potion!

Facebook Events

"Mythos Masterpiece" has players showcasing their artistic prowess or creative minds. The three most creative and popular masterpieces will take home well-deserved prizes!

Start inviting friends to "like" the Mythos Facebook Fan Page! The "Rush For Fortune" event will reward all players with an even higher luck buff and experience bonus buff when the target number of "likes" is achieved before the deadline.
Next Article
Big Huge Games and Nexon M have released DomiNations, a mobile strategy game challenging players to lead their own civilization.
by MissyS
Ever Since EverQuest surpassed Ultima Online in subscribers in mid 2000, most people realized that 3D MMORPGs were the next big thing.
by Guest