MapleStory Online Gamers + Obama = lOV3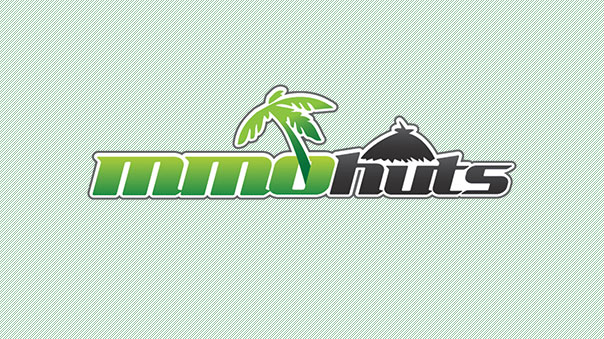 MapleStory Online Gamers + Obama = lOV3 
Nexon America's gamification of the presidential election in 'MapleStory' shows Obama as overwhelming favorite among online gamers
Nexon America released its final presidential preference survey of "MapleStory" player with Barack Obama being preferred by 78 percent of those voting in the online poll in the US. There were 8,385 votes tallied from players in the US in this survey which ran from Nov. 2 to Nov. 4, and Obama was preferred by 6,512 players while challenger Mitt Romney collected 1,873 votes.
Players outside of the United States also made their voices heard, and their vote, tallied separately from the votes from players in the US, saw Obama favored by 88 percent of the participants.
Romney was favored by players in Alabama, Idaho, Montana, North Dakota, South Dakota and Wyoming, while Obama was the huge favorite in "swing states" such as Ohio, Florida and Wisconsin.
This is the third poll of players from "MapleStory" on topics relating to the presidential election. Three times players were asked who they preferred as president, the first time was in early September and October followed by this weekend's poll. In total, 34,605 "MapleStory" players in the U.S. and 20,225 players from outside the US, voted in the two polls. Domestically, Obama was preferred by 63 percent of the participants in both polls with Romney picked by 37 percent of the participants in both polls.
Additionally, starting on Oct. 24, "MapleStory" saw more than 110,000 players participate in the in-game "Election Quest" event where players participated in election-themed events. The "Election Quest," which continues through Election Day, was headlined by two in-game presidential candidates, Stew representing the Democrats and Cole representing the Republicans. Stew and Cole, inspired by late night comedy show hosts in the US, saw a divergence in preference from the web-based polling that took place. While the Obama, the Democrat, was favored in the web-poll, Cole, the in-game Republican saw nearly 8,000 more players participate in his quest compared to Stew, the in-game Democrats, quests.
"MapleStory" also produced several videos to help players better understand the election process and how government works. Also, it held several contests for its players including inviting players to create their own campaign posters and videos. Also, hundreds of players registered to vote through the Rock the Vote partnership "MapleStory" offered on its "Elections Quest" website.
For many of Nexon America's "MapleStory" players this is the first election they can vote in. A large number of "MapleStory" players are between the ages of 18-29 with more than 40 percent being female.
"This has been a fun event for everyone and the reaction from our players has been beyond what we had hoped for," said Han Sol Kim, a member of Nexon America's "MapleStory" production team. "We are excited about the prospect of having helped our players understand how the election works as well as giving them an outlet to let their voices be heard."
For more information on "MapleSory" at is "Great Maple Election Quest 2012," go to: http://maplestory.nexon.net/election2012/.
Next Article
Mad Otter Games have released the next expansion to the first fully cross-platform MMORPG - Villagers & Heroes - Wellspring.
by Ragachak
Neowiz Games has announced the special rebirth of War of Angels.
by MissyS