MapleStory Big Bang Update is Live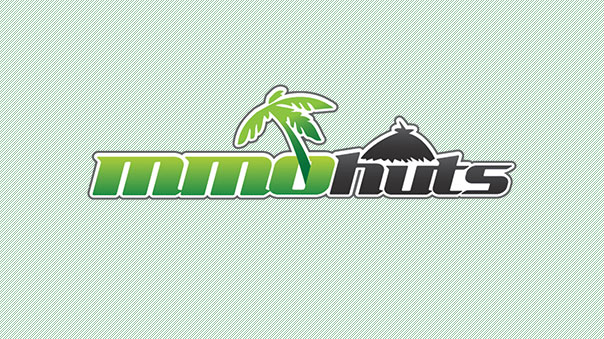 After weeks of anticipating, the largest MapleStory update to date has gone live. The first piece of the Big Bang update is now live on all servers. The server downtime lasted a few hours longer than scheduled, but everything is working now.
Perhaps the biggest  change in the new update is the increased experience rate. Players can expect to level up anywhere from 2-5x faster than before. x2 experience scrolls have been removed from the cash shop since its so much easier for everyone to level up now. Two additional servers have also been added (El Nido and Zenith) to take in the increasing MapleStory playerbase. Another major change is the increased resolution support, and the updated user interface.
Brand new classes are scheduled to be added soon as part of the Big Bang update, but they are not yet live. Plenty of new cash shop items and events are going on now, so be sure to check back in on MapleStory this month! Nexon also has several other free to play MMOs including Vindictus, Dungeon Fighter Online, Mabinogi, and Combat Arms.
Here's a cinematic trailer for the new expansion:
[youtube]http://www.youtube.com/watch?v=HS97wjAneSE[/youtube]
To check out a gameplay video showing off the new content, check out:
MapleStory Big Bang Gameplay Video
Full Release:
Nexon America announces the launch of the Big Bang update in MapleStory, the largest update in the history of the game. Big Bang, set to roll out in three phases, has initiated the first update today, introducing a visually richer Maple World, simpler user interface, redesigned and rebalanced skills, an easier EXP curve, and two new worlds, one of which is the first world to be hosted on the east coast.

MapleStory is now available to download and play for free at http://maplestory.nexon.net.

MapleStory is a 2-D, side-scrolling, massively multiplayer online role-playing game (MMORPG) with real time gameplay that combines action and traditional RPG elements. Currently, players will be able to enjoy 13 unique character classes, hundreds of quests, and nearly endless character customization options.

"Big Bang is going to completely change the way players enjoy MapleStory," says Crystin Cox, Nexon America's MapleStory producer. "We've been listening to our players and this complete overhaul of the game will implement major changes based on their input, making the game more current and modern, allowing them to experience new adventures in a game they know and love.

With this update, players will be able to jump into MapleStory as heroes with rebalanced and redesigned skills that can level up much faster than ever before. Monsters, quests, and zones have also been rebalanced accordingly, allowing new and returning players to discover adventure in a world filled with unique challenges.

MapleStory's higher graphical resolution will allow players to experience a more visually alluring Maple World. Other changes include a complete user interface revamp, making Maple World simpler, neater and easier to navigate. In addition, MapleStory will be opening up two new worlds, with one suggested for east coast players.
Next Article
The ArcheAge team has confirmed the dates for its second closed beta test of ArcheAge in a new community update.
by MissyS
Melvor Idle is a game heavily inspired by Jagex's renowned RuneScape franchise, and will now be supported by Jagex in partnership with its ...
by MissyS
NCSOFT West announced today that the critically acclaimed fantasy MMO, Aion, is now available on Steam.
by MissyS