MapleStory Announces 'Fabled Melody' Update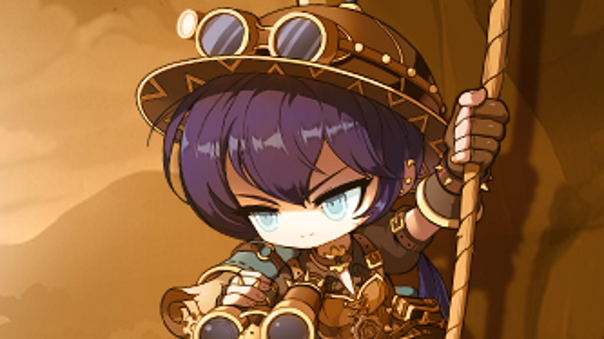 Nexon America announced that the "Fabled Melody" event will be heading to MapleStory on October 2nd, 2019. This update adds a great deal of content, such as the Nature's Roar quest. Players who accept this quest will automatically gain a completed "Nature's Roar" skill. There's also a new mission in "Sketching the Traces of Nature", and the "Sunshower's Sweet Sounds" Mini-Game. But that's not all. On October 16th, players can take part in additional events, and on October 23rd, the MapleStory team will begin hosting seasonal festivities, that include Halloween Hasty Hunting event and Hallows Disco where players can take to the floor, dance and gain experience points. Further details about these events can be found below.
The Story of Pebble and Wind events starting on October 2 include:
Nature's Roar: Players who choose to accept this quest will automatically gain a completed Nature's Roar skill.

Sketching the Traces of Nature: Upon taking this mission on, players will receive a Little Leaf Sketchbook to trace nature while finding event landmarks around Maple World.

Sunshower's Sweet Sounds: Maplers who play this mini-game will encounter four increasingly difficult levels of memory and musicality tests, as they listen to a sequence of notes and play them back correctly for points and rewards.
Additional events available on October 16 will include:
Helping Cloudie Travel: In this quest, players must obtain the Small Cloud and keep it in their inventory for a set amount of time to begin the journey to the awarded points.

Cleaning Up Debris: It's a race against the clock as players must attack debris monsters before time runs out!

Collecting Nature's Memories: Players will receive either a Sun, Moon or Cloud in this quest, as they find the correct missing fragment in order to receive awarded points.
Next Article
MijiKai Game Studio has officially launched Closed Alpha for their upcoming browser-based MOBA "Heroes of Rune".
by MissyS
Continent of the Ninth Seal (C9) has released RAEBIN: The 3rd Update today, continuing to expand the game's content.
by MissyS
Digital Extremes announces Keystone™, a competitive first-person shooter with a distinct blend of first-person action and deck-building.
by MissyS