MapleStory Adds Two New Areas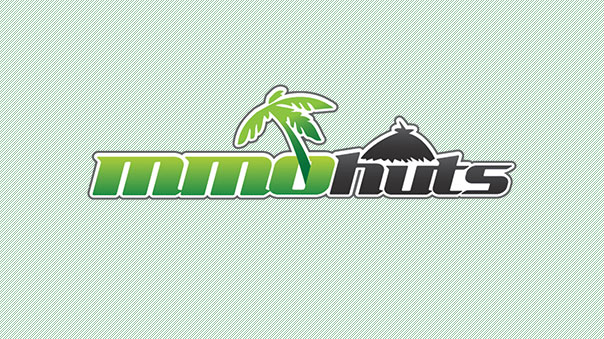 Nexon's widely successful 2D side-scroller MapleStory has added two new zones for players to explore! The first of these new areas is Kerning Square Mall. Here, players can look forward to shopping and experiencing new Part Quests and Dungeons. Kerning Square is intended for players level 35-50 and is located north of Kerning City via the Kerning Square subway line.
The second new zone is a bit darker in theme. Apparently, the future is grim for humanity according to Andy in Magatia. Mighty heroes must travel into the future to Neo City in the year 2503 and battle against the killer robots. Neo City is intended for level 70+ players.
A number of other new feature are included in the latest patch including Dimensional Mirrors which allow instant travel across the Maple World. Nexon has continued to improve MapleStory over the years, and this update shows their continued dedication to the game. Other free MMOs and MMORPGs published by Nexon in North America include Mabinogi, Combat Arms, and Dungeon Fighter Online.Full Release:
Kerning Square

o Content for players between levels 35 to 50. Located north of Kerning City via the Kerning Square subway line.

o New quests! Characters level 35 to 50 can take part in helping realize Blake's dream of becoming a singer. Talk to Jake at the Kerning City subway station to start the quest.

o Can't get enough of Kerning Square? There's more! Start the repeatable quest to gain access to the VIP room to receive a special EXP bonus for killing monsters.

o A new dungeon has been added. The toys and wares of the department store have come alive!

§ Fight through 8 floors of deranged toys to get to the top of the tower.

§ Fight your way to the Spirit of Rock boss. Can you out rock him?

For more information check out the web post

Neo City

o A suspicious wanderer has arrived in Maple World and he has brought bad news about the future of Maple World. It seems he has left clues as to the location of his whereabouts. Talk to Han the Broker in Magatia to get started.

o A new winged dungeon with quests for characters level 70 and higher has been added.

§ Are you bold enough to help change the future of Maple World? Each wing is separated into different times.

§ The starting quest is given by Andy in Terra Forest.

§ You must be in a party of 2 or more to enter.

New Features

o Dimensional Mirrors

§ Now you can travel to places in Maple instantly. Just look for the Dimensional Mirrors in all major villages

§ Destinations include: Ariant Arena, Mu Lung Dojo, Monster Carnival 1, Monster Carnival 2, Nett's Pyramid and the Abandoned Subway…if your level qualifies you.

§ You're returned to the village where you used the mirror. Fast and convenient!

o UI Improvement

§ Latest item in your inventory will be outlined with a border

§ Quickslot can now be customized.

o Web Launch

§ Maplestory will now launch via the website.

o Episode 1

§ Episode 1 content is now available to Aran and Cygnus Knights! Aran will take the path of the warrior while Cygnus Knights will take the path of their respective Explorers' quests.

§ Episode one quests now has a level limit of 40 instead of 30.

§ Astaroth now has a chance to drop a polearm.
Next Article
Leading online games publisher, NGames Interactive Ltd, has today detailed the wealth system and Town Hall functions in new strategy/RPG-hybri...
by MissyS
DizzyPW here reporting in from Warsaw, Poland at Wargaming's 2015 worldwide Grand Finals tournament for World of Tanks! While the matches...
by DizzyPW