MapleStory Adds Permanent Items and Updates Classes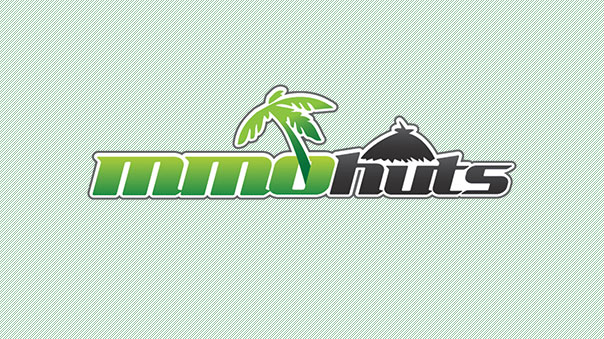 Nexon's MapleStory continues to evolve. After releasing a series of new classes, it was finally time for the original cast to get an update. Magicians, Thieves, Bowman, Warriors, and Pirates have all been revamped and buffed with the latest patch. This makes the 'Explorers' a fun and viable character choice again alongside the newer Cygnus Knights, Aran, and Evan hero classes.
That's not the only new feature in the latest patch. Players will finally have the option to buy cash shop items permanently rather than for a week or month at a time. Of course the permanent price will be much higher, but it may pay off for long time players.
Nexon continues to develop new content and features for its free to play game portfolio which includes MapleStory, Combat Arms, Dungeon Fighter Online, and Mabinogi. No doubt the upcoming Vindictus and Dragon Nest will receive the same level of support.
Full Release:
MapleStory's Explorer Classes Upgraded and Permanent Item Option Introduced

Explorer classes in Nexon America's MapleStory have recently received an upgrade in the latest update that has drastically improved their gaming experience. Magicians, Thieves, Bowmen, Warriors and Pirates have all been rebalanced and renewed in MapleStory's latest update, Return of the Explorer.

All Explorer classes have had their skills rebalanced and enhanced. As Explorers advance through their four jobs, they will experience a new type of gameplay. Magicians, who use magic as their main attack, will experience an increase in damage for several of their skills. Thieves will experience increased attacks and a decrease in cool down time, improving their mastery of moving quickly and becoming more effective in attacking. Warriors see a great boost in their elemental attacks and an increase in damage for other attacks as well. Pirates will experience a closer attack range and an increase in damage.

In addition to the rebalancing of the Explorer classes, this update introduced the permanent item option to the game. Now players can choose to purchase items and keep them permanently.

Players looking for a new experience will enjoy the changes made in the recent Return of the Explorer update. To explore the ever changing Maple World, visit: http://maplestory.nexon.net. Join other fans at www.facebook.com/maplestory and http://twitter.com/maplestory.
Next Article
Waren Story returns to the MMO front with Gplayon's first closed beta.
by MissyS