Major Weapons Update for Combat Arms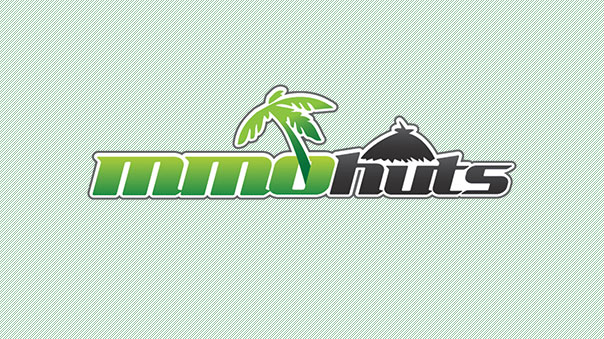 Good news everyone! Nexon has released an extensive weapons update for their free to play first person shooter (MMOFPS), Combat Arms. Besides the addition of several new guns like the AA-12 Shotgun, M417 SB machine gun, and the M93 Hornet Mine, Nexon has addressed some of the chief complaints from the community with this patch.
I've been playing Combat Arms off and on since beta and I have two gripes with the game. The first is the fact that all weapons are 'rented' and eventually expire. The second complaint is that the most powerful weapons are only available in the "Black Market" and thus require real cash to acquire. Now, supply crates that contain premium weapons can be purchased with NX Cash or with the in-game currency called Gear Points. Many weapons that were formerly only available through supply crates can now be purchased by high level players through the in-game shop.
The final bit of good news is the addition of Weapon Renewal Kits. These allow players to increase the duration of their guns. The extended duration could be anywhere from one day all the way up to making a gun permanent. No more expiration dates means soldiers in Combat Arms will finally be able to 'own' the guns they pay for! Of course these Renewal Kits won't come easy, but they give players something to strive for.
Combat Arms will be holding a double experience event this weekend (Feb 26-21, 2010) to make up for the extended downtime so this is a great time for former players to jump back into the game. Nexon has released significant patches for MapleStory and Combat Arms so far this week, let's see what they have in store for their other games; Mabinogi and Dungeon Fighter Online.
Full Release:
Combat Arms Enhances Arsenal With Extensive Weapons Update

Combat Arms added some great new weapons to the arsenal for its latest update, which is live and free-to-play at http://combatarms.nexon.net.

The more than three million registered soldiers have three new weapons to choose from – the AA-12 Shotgun, M417 SB machine gun and M93 Hornet Mine. There are also some new features for how players can acquire rare weapons and retain them for longer periods.

Before this update, players would use real money to get NX Cash and purchase weapon-specific supply cases. Now, players can purchase Supply Crates with NX Cash (MYST-N) or with in-game currency, Gear Points (MYST-G).

These crates offer soldiers an opportunity to acquire any rare weapon in the game and allow players to bypass rank requirements for weapons. Rare weapons sold for GP can now be unlocked by higher-ranked soldiers, instead of being available only through supply cases.

The game also added a Weapon Renewal Kit, which allows players to extend the duration of their weapon from one day to getting a permanent duration. No longer do players have to worry about their favorite weapon expiring.

And to thank players who waited during the extended maintenance, Combat Arms is offering a double EXP event this weekend. Players will also enjoy the celebration of Machine Gun Month during March, with blowout sales and events surrounding machine guns.

Soldiers can enlist at Facebook and get a taste of the action at YouTube for more information on Combat Arms.
Next Article
Corsair today announced a partnership with eSports organization Team Dignitas to collaborate on the next generation of Corsair Gaming products...
by Mikedot
The team behind Guns and Robots is proud to announce that their free-to-play shooter is going through complete makeover that will take place i...
by DizzyPW
Cryptic Studios announced Star Trek Online: Agents of Yesterday will launch on July 6.
by MissyS