Major Patch for Earth Eternal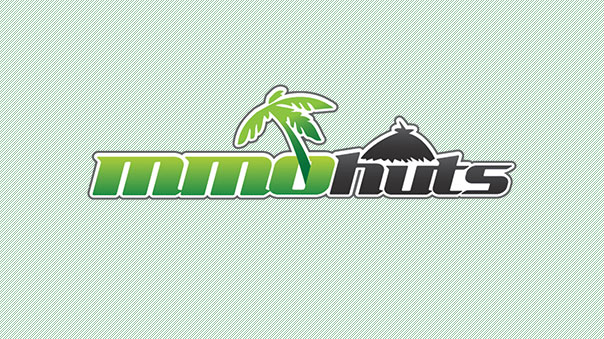 The folks over at Sparkplay Media have released patch 0.8.5 for their browser based free MMORPG, Earth Eternal. As the patch number suggests, Earth Eternal is still in open beta with the release date of version 1.0 still unannounced.
So what's new? The biggest addition is a massive new dungeon called 'The Down Below.' This dungeon was designed for groups of 5 players in the 33-36 level range. It can be found deep in MIdlands on the border of New Badari and Grunes Tal. The other new feature is the ability to remap hotkeys which should help Earth Eternal feel even more like a traditional client based MMORPG.
This new patch gives players the perfectly opportunity to try Earth Eternal, it has high production value and will shattered your preconceived notions of what a browser based game can do. Read the full change log below.
Full Release:
New Features:

* The Down Below, a massive new dungeon has been added.

* Customize your playstyle, remap your hotkeys in the options menu.

* The shattered remants of the moon now hang in the night sky.

Full Change Log

• Large Monsters should no longer move back and forth in combat.

• Combat logs should now use the correct naming conventions for damage.

• Token's now auto-refresh totals when looted.

• Fixed an issue with healers getting stuck in combat.

* • Removed several rogue Turkatrice.

* • Mobs with no loot should now drop appropriate amounts of coin.

* • Updated swear filter, keep it clean folks!

* • Officers can now invite players into a clan.

• Clan leaders now have a way to recover a lost clan password.

• Installer has been updated to be more informative.

• Implemented a customizable keybinding system.

• Fixed ability animations when equipping a Talisman.

• Arrow Storm has new animations.

• If a quest has only a single reward, it is now auto-selected.

• Clicking the About button in options now takes you to the correct screen.

• New characters should now start with melee and ranged weapons.

• Fixed an issue with clan chat sometimes not appearing.

• Updated login screen, now more awesome.

• Improved stability and loading speeds on some systems.

• The veil of Darkness has lifted and the moon is now visible in the night sky.

• "J" key should properly open quest journal.

• Down Below dungeon and related quests added to Midlands.

• Additional helm drops added.

• "Ant Lion Kebab" quest can now be completed.

• "Cooked Fish" quest can now be completed.

• Fixed some spacing issues in certain quest text.

• Permanent charm of constitution is no longer able to be sold to a vendor.

• Removed the need to interact with a mysterious device twice in Corsica.

• Windblown Bow now actually looks like a bow.

• Dreamwalkers Staff now has an icon image.

• Hidden Pants now have a pants icon instead of a shoe.

• Fixed some spelling/grammar errors in item descriptions.

• Pass on equipment tables to make sure all mobs are dropping level appropriate gear.

• Added Druid item to Nottingham Bounty Board chest.

• Fixed two Bremen warpigs who just couldn't find it in their hearts to attack you.

• New sanctuaries added in Midlands that should make the run back a lot easier.

• Added quest markers to several quests that were missing them.

• New art for several bridges in Camelot. You should fall through them less now.

• Removed several "Winter Dawning" decorations.

• Several floating objects have been brought back down to Earth.

• Adjusted the graphics on some shoulder slot items to better fit.

• Adjusted sound effect for "get hit" sound.

• The Gates of Camelot now play the correct sound when approached.

• Added quest to Northbeach to purchase free backpack from Credit Shop.

• Added free backpack to Credit Shop. Only 1 per customer though =)

• Added many signs and decorations to shops through out the game world.
Next Article
Kal Online has launched its Revolution event, a special event that runs from December 10 through January 7.
by MissyS
Taitale Games' Kickstarter for the epic science fiction MMORTS, Novus AEterno, comes to a close today having raised a whopping 360% of th...
by MissyS
The first Closed Beta for Webzen's mobile MMORPG MU: Origin will start on Google Play on the Android mobile platform on the 25th of Janua...
by MissyS