Magicka: Wizard Wars Now Playable via Steam Early Access Program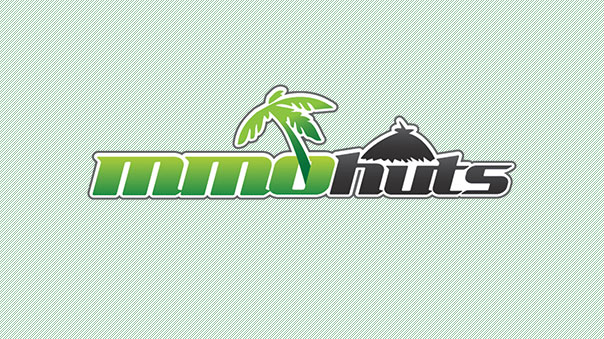 Paradox Interactive, a publisher of games with an excess of access, today announced that Magicka: Wizard Wars had joined the Steam Early Access program, allowing players to purchase and play an early version of the game before its official release. Magicka: Wizard Wars, the upcoming spellcasting action PvP game from Paradox North, can now be played during its Alpha phase, giving players a look behind the magic at the equally baffling world of game development and a chance to see the title take shape via their own feedback and suggestions.
Three tiered packages are available for purchase during Early Access, all of which—in addition to accessing the Alpha itself—will include something special that only early supporters of the game will receive. No purchase is necessary during Early Access to play Magicka: Wizard Wars when it launches in 2014, Early Access adopters simply get a head start on the fun.
Purchasable packages provide players perks pertaining to powers of prestidigitation, including bonus robes, in-game weapons, extra Alpha invites, bonus games from Paradox, and even the ability to name an in-game Imp. For full details on the packages available for Magicka: Wizard Wars, visit http://access.wizardwars.com.
In Magicka: Wizard Wars, two teams of four wizards each will do their best to incinerate, refrigerate, and defenestrate one another in chaotic combat, utilizing the versatile, element-combining spell system of Magicka. With friendly fire in full effect, wizards will have to think on their toes and mind their aim as they contend with imps, enemy players, and each other. With short battles, skill-based spellcasting, and flammable friends, Magicka: Wizard Wars explores all the ways that teamwork can go horribly wrong.
The developers of Magicka: Wizard Wars will conduct a Q&A during a live streaming event on October 17, where players can ask which elements hurt the most and/or taste the best as tart filling. Join the stream at twitch.tv/paradoxinteractive at 9 p.m. CET (12 p.m. PDT).
Next Article
Paradox Interactive and Obsidian Entertainment today announced that Pillars of Eternity, the role-playing game (RPG) inspired by timeless clas...
by Mikedot