Magic World Online Ver 2.0 Preview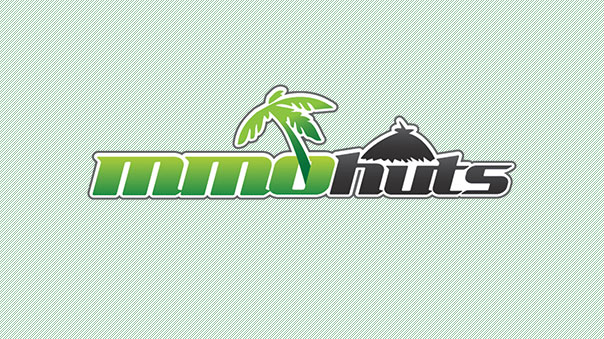 Magic World Online Version 2.0, also called Magic World Rejuvenation is being released soon. This news comes directly from 'EnjoyMMO' the folks behind Magic World Online, as well as Phoenix Dynasty Online, Chaos Online and Galaxy Online. Below is the official note from the game's GM:
Magic World Online, an MMOPPG with Legal Bot in game will soon release its Ver.2.0 patch– Magic World Rejuvenation.
Fierce fighting of more than one year has intensified tension between humans and devils and the strained situation sparks further war on an ever larger scale. Certainly, we need more to defend our homeland!
Lv.80, the once highest level will be expanded to 120, a rise that will not only improve characters' attributes but also prompt new fighting strategies. In addition, a series of Lv.80 class skills will enable players to survive new maps and instances known as living hell.
lvl115 character in wave island
Plague Shadow, one of the centerpieces of the new version, is notorious for the most gory monsters but will also reward players amply with Jewelry Sets so that players can be home free even in devils' hideouts.
Binding System, one more great setting, is aimed at preventing account thefts by tying your possessions to your account. Even if the password is disclosed, to say the least, all the thieve can get are items with double locks — no way to trade, mail or even destroy! Nothing can be more safer than your account!
It doesn't matter if you're a new one and not familiar with MWO's fantastic game features because we'll also present a great deal of equipment, prizes, valuable items in Magic World Rejuvenation!
Go and download Game Client right now and keep an eye on our official website for opening date!
—————————————————————————————————————-
Hot Links:
Click 'MWO Wiki', the best novice guide, and you will learn a lot of knowledge about game from experienced players. You can also add your comments in it.
Do you wanna more friends join in MWO with you? Please click 'MWO Gift Code'.
Click "Game Review and Preview, where you will find all the features of MWO.
In MWO, you can eat free lunch and gain a lot of treasures. Want to know more info? Please click 'Summary of Freebies Giveaway'.
Next Article
Remnant Knights is a solid fantasy MMORPG that features an engaging storyline written by DC Comics legend Jim Krueger.
by Guest
ArenaNet and NCSoft has released a new teaser trailer for the upcoming Season 2 update for Guild Wars 2. In this teaser, you'll see that the...
by Mikedot
Today, just a couple of short days before their Founder's Program goes live, Behaviour Interactive is happy to announce 18 of their many pla...
by Mikedot