Maestia Launches Open Beta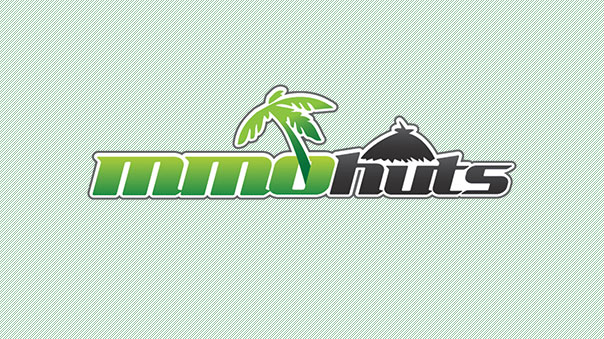 Gravity Interactive has announced the open beta for their new MMORPG Maestia has offically launched.  With the launch comes a higher level cap, now up to 59.  Those who made it to max level in closed beta will also be able to keep their character name.
In addition to the level cap increase, all classes received an improved talent tree available to them.  Abilities have been streamlined into three tiers, making it much easier to figure out talent roles.  Two new areas and dungeons have also been released with the raise in level cap.
Open beta also marks the release of the Mercenary system.  Players can mark themselves as available for hire with the system when they log off, allowing other players to hire them.  Once the player logs back in, they will have received extra experience and currency.
Gravity Interactive also publishes Requiem and Ragnarok Online.
Maestia Gameplay Screenshot
Source:
MAESTIA:RISE OF KELEDUS ROMPS INTO OPEN BETA

Level Increase, Talent Tree Improvements, and Mercenary System Now Live

Marina del Rey, California – July 19, 2012 – Gravity Interactive, a publisher of exciting massive multiplayer online role-playing games (MMORPGs), launched today the start of open beta testing for their highly anticipated Maestia: Rise of Keledus. Whether choosing to be a Guardian or a Knight, players begin by marching directly to http://www.playmaestia.com/, and Registering to be part of the exciting open beta, which includes the feedback from the closed beta testers.

"Maestia's closed beta test was a huge success, and we took the lessons learned from our players and GMs, and are already hard at work on a number of changes we're excited to unveil during the open beta test," said Jay Choi, Chief Operating Officer at Gravity Interactive. "Much like the closed beta, we're opting to keep this test period short and intense, so we can gather feedback from our most loyal players, with the game's official launch not far behind!"

Numerous changes have occurred since the closed beta ended on June 21st. Chief among them is players are now able to reach level 59, up from 40. Though all past progress was wiped during the preparation for open beta, those who made it to max level during the closed beta retain their character name. To support these additional levels, two new sections of the game are now open, as well as two additional dungeons, both available as normal and expert mode.

The open beta also unveils a vastly improved talent tree for all classes. Abilities have been streamlines into three loose tiers, making it easier for players to distinguish various talent roles. Rangers will now find bow skills in their topmost tier, while daggers will be the lowermost tier, with utility abilities sandwiched between the two. Warriors will find their tanking abilities at the top, their damage abilities on the bottom, and utility through the middle.

Want to make some extra EXP and currency while logged off? Need some help on a tough quest or dungeon? Try out the Mercenary System, available now in open beta. Players can loan out their characters while offline to the mercenary system, where other players may hire them for a cost. When the player returns, they will have earned some extra experience and money, courtesy of the mercenary system!

Maestia: Rise of Keledus is a fully fleshed fantasy MMORPG that is free to download and play. Follow a captivating storyline and launch head first into the eternal struggle for power and righteousness. Join fellow players in parties to challenge Instance Dungeons or band together in guilds for small and large scale faction battles. Adventure in an ever-growing world filled with quests, crafting, an advanced Mercenary system and more.

Ride epic mounts determined by your class, take on massive world bosses designed to challenge a full party of players, craft the strongest weapons and armor or tame magical pets to fight at your side. All will be brought to life in a fantastical world filled with a lush art style showing both the dark and light side of a world thrown into a deep conflict that must be survived before it can be resolved.
Next Article
Tree of Savior: CBT2 Announced for South Korea - New classes, quests and more
by Mikedot
In a Kickstarter update today, Hero's Song developer PixelMage announced that it was cancelling the project.
by MissyS
For the fans of military simulation games, Legend of Warships has an exciting event on the way on their Facebook Page.
by Ragachak