Mad Machines Goes Live on PC in November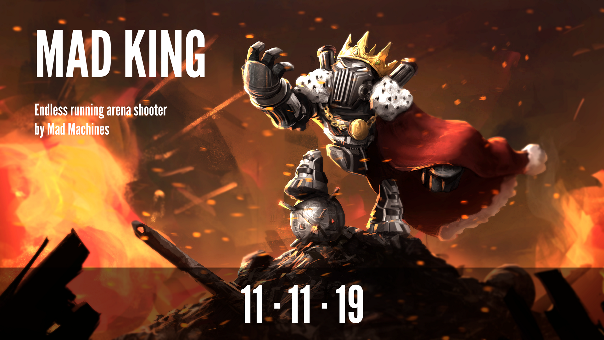 Mad Machines is an endless online multiplayer arena brawler, and it's relaunching on Steam in November. On November 11th, Mad Machines will relaunch, with a new mode, Mad King. In this mode, a never-ending battleground awaits, and you can enter and exit these battles whenever you wish. You will tear your enemies asunder, consuming them, and conquering the crown.
Mad Machines will be leaving Early Access at this time, with new characters, customization, tournaments, and even custom game modes. Mad Machines contains matches for up to 8 players in a free-for-all brawl with destructible, highly customizable, hotrod styled robots and endless explosive combats.
The Honorbound Update is coming to TERA, and with it comes something powerful and new: Valkyrie!
by Ragachak
Fractured Space is a Steam Early Access team-based space game. You will take control of massive ships in space and do battle 5v5.
by ApocaRUFF
Originally developed by the Korean company Indy21, 9Dragons was brought to the North American and European markets by Acclaim in March of 2008
by Guest