Mabinogi: Sword Art Online promo coming soon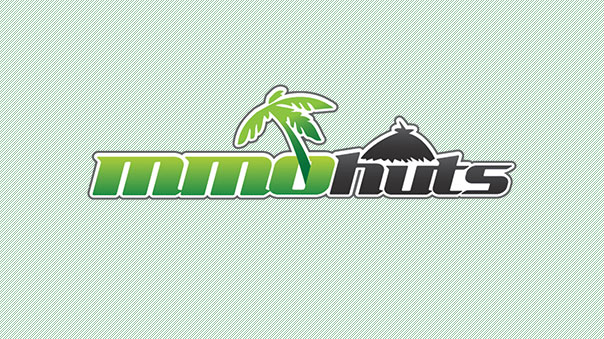 Popular anime "Sword Art Online" is bringing a wealth of new content to Mabinogi, the world's most expressive MMORPG, as part of the game's ongoing Ultimate Anime Summer celebration. For a limited time, Mabinogi fans can experience "Sword Art Online" in a whole new way, dressing up their characters to role-play as the heroic Kirito, strong-willed Asuna, immortal Heathcliff, loyal Lisbeth and other familiar faces. Additionally, all players who establish a new Mabinogi account during the "Sword Art Online" promotion will receive a variety of unique rewards when they create their character.
In "Sword Art Online", MMORPG players in the not-so-distant future find themselves trapped in a demanding virtual world and must survive through 100 elaborate levels to escape the game and avoid losing their lives in the real world. Over the coming weeks, Mabinogi will feature in-game events that recreate classic moments from the anime, including:
Crystallite Collecting: Assist Kirito in gathering Crystallite, a precious crafting material guarded by the fearsome White Dragon, to repay Lisbeth for her hard work in creating a valuable sword he shattered. Obtain 30 Complete Crystallite to receive a surprise reward.
Sword Art Online Dungeon Capture: In "Sword Art Online", players immerse themselves in a virtual world only to discover they've been trapped by the psychotic mastermind of the game, and must escape to keep their lives. During this event period, existing Mabinogi dungeons Alby, Math, Fiodh and Peaca will become SAO-themed, each with its own challenging stages and zones. Players on each server must work together to unlock and complete all 20 dungeon zones, then battle the ultimate enemy, Heathcliff, the leader of the Divine Dragon Alliance.
King of the Lake: A Mabinogi fan-favorite, the fishing event! In this all-new SAO-inspired version, players must catch fresh sushi and other random prizes from Lake Neagh with special bait feeders provided by NPC Nashida.
For more info, visit mabinogi.nexon.net
Next Article
European servers of Lineage 2 shall be updated with a brand new Grand Crusade update during maintenance on Tuesday, April 25.
by MissyS
Legendary Champions, the 3D fantasy MMORPG from Aeria Games, is shutting down on February 28, 2011.
by Guest
Today, Super Evil Megacorp is launching Vainglory update 1.13, ushering in the new Vainglory Winter Season.
by MissyS