Mabinogi releases Hamlet update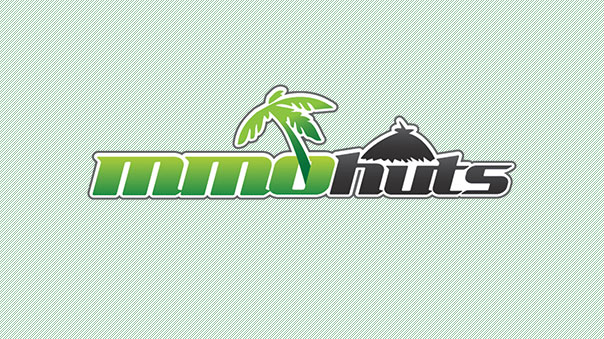 The latest major update, Hamlet, has been launched for Mabinogi.
The update adds new Shakespearean themed content, including new Theatre missions, the town of Avon, dozens of new quests, and a new class system called the Destiny system.
Mabinogi is published by Nexon, publisher of MapleStory, Dungeon Fighter Online, Vindictus, and Combat Arms.
Mabinogi Gameplay Screenshot
Source:
All the World's a Stage…

Mabinogi meets Hamlet starting today

What's it like to live a play? What if you could not only be a witness to the classic events of Shakespeare's most memorable plays, but also be a participant? Fans of Nexon's fantasy-themed MMORPG, Mabinogi, will have the opportunity to do just that and much more starting today with the Hamlet content update.

Hamlet is the first in a planned series of major Shakespearean content updates coming to Mabinogi. In addition to opening up a dramatic storyline mirroring the events of the famous tragedy, today's content update also introduces a variety of challenging Theatre missions, the Destiny class system, all new skills and much more.

After discovering an unfinished manuscript of Hamlet in the world of Mabinogi, players can journey to the newly discovered town of Avon and begin taking part in the dramatic events unfolding in the Early Modern English themed landscape. Dozens of new quests await discovery as players experience all of the foul play, betrayal and upheaval that has made Hamlet such a classic.

In addition to the main storyline, players can steal the spotlight for themselves in all new Theatre Missions. Adventurers are encouraged to bring along friends to increase the chance of success, for waves of fearsome mobs await those who would brave the stage. Defeating the boss at the end of the waves will yield enviable treasure, and if players perform superbly, prestigious titles can be earned for the performance.

Today's Hamlet update also introduces a new class system, dubbed the Destiny system. Choosing a Destiny allows players to further specialize upon the chosen paths of Warrior, Ranger, Mage or Alchemist, opening up and enhancing skills and abilities.

Discover Hamlet in Mabinogi for free by visiting mabinogi.nexon.net.
Next Article
Gazillion Entertainment has just announced the launch of their Epic Twelve - End of Anniversary event for Marvel Heroes 2015.
by Mikedot
Star Crusade has been in development on and off for at least four years.
by Ragachak