Mabinogi releases Dragon update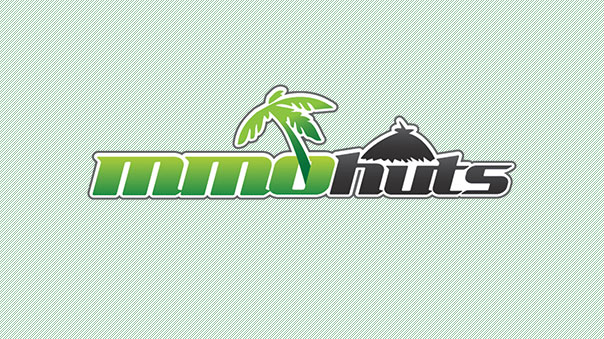 Mabinogi has released a new expansion, "Dragon," via an update yesterday.
The Dragon update showcases a war between dragons, and offers a host of new features and additions. A new zone, Zardine, introduces the ability for players to ride hot air balloons – so long as they're wary of wyverns. A new hard-mode dungeon is also introduced.
The update includes ugrades to swords, axes and maces along with exclusive two-handed weapon enchants. A Flying Star Broom pet brings another mount, but unlike previous mounts, it can be used on the land and in the air. The Shooting Star event has also begun, allowing players to collect Star Candy to get a Shooting Star robe.
The Original Press Release:
Nexon America released 'Dragon,' a new expansion pack update for its fantasy MMOG Mabinogi

Players can now experience "Dragon," a new expansion pack for Nexon America's fantasy MMOG Mabinogi featuring a huge block of new features to the game. The new content includes a war between dragons in an epic storyline to delight new and veteran players, hot air balloon battles, as well as a new zone and a variety of items, pets and monsters.

The Dragon update introduces an ongoing conflict between the Blue Dragon and Red Dragon, who are maneuvering for control of the mythical Golden Dragon. This expansion of the Mabinogi world updates players with a major storyline, dropping them into the middle of the dragon war. The story reintroduces a major figure from Mabinogi lore and presents a startling twist for those who complete the epic quest storyline.

Much of the action of the Dragon epic quest takes place in the new zone, Zardine, a war-ravaged zone pock-marked with volcanoes, flowing lava and deadly creatures. The zone also gives players a chance to try their hand at flying hot-air balloons. Players must remain alert while soaring above Zardine, however, as hot-air balloons attract deadly flying wyverns, which can be defeated using mounted weapons from the balloons.

The new content update also includes a new hard-mode dungeon, providing tougher fights and exciting rewards for those brave enough to take on this difficult challenge.

"This is a fun content update that should give players of all levels a bit of a challenge and new experiences," said Chang Kyu Kim, Nexon America's Mabinogi producer. "Players will be battling dragons, flying monsters, floating on hot air balloons and exploring large new lands. I think players will be amazed at what they find when they go through the entire Dragon story. Our belief is that combining a great story with dynamic adventures is a compelling combination for our players."

Also added to the game are the new Flying Star Broom Pets. The new broom pet allows players to travel around at high speeds, on the ground or in the air. The broom pet also provides its owner with support in battle. Additionally, the update adds new weapons, skills and costume items.

For more information on the free-to-play game, Mabinogi and the new Dragon update, go to: http://mabinogi.nexon.net/
With PUBG Mobile's 0.13.5 update, comes Royale Pass Season 8, which has incredible nautical-themed cosmetics and unlockables.
by Ragachak
Chainsawesome Games has proudly announced the launch of Aftercharge, a 3v3 team-based shooter, on Windows PC (Steam) and Xbox One.
by MissyS
Torchlight isn't dead, and the hoped for Torchlight MMO is being developed by many of the minds that originally created it.
by MissyS