Mabinogi Goddness of Light Update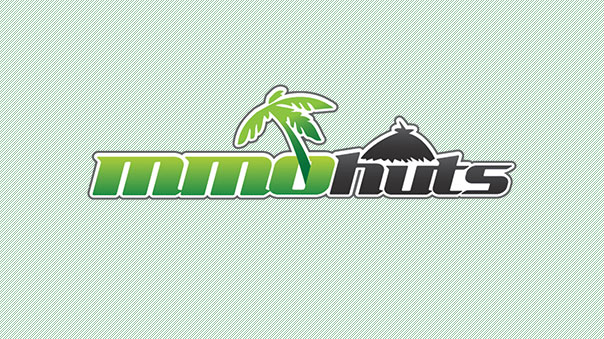 There's a new update coming for Mabinogi! The Goddness of Light update is scheduled for June 9, 2010 and will bring with it a whole bunch of amazing new features. The city of Tera, capital of the Aliech Kingdom is being added along with a bunch of quests and story elements that go along with it.
A new Auction House along with the ability to make wine, and joust are three of the major new features being added. A fashion contest, and several events will accompany the new patch as well. Mabinogi is one of the most original free to play MMORPGs available. It has a unique art style, combat style, and plenty of non-combat activities to participate in. Anyone looking for something out of the ordinary should go try Mabinogi. Learn more about the upcoming content by reading the full release below.
Mabinogi is published by Nexon. Players can find MapleStory, Combat Arms, Dungeon Fighter Online, and the upcoming games Vindictus, and Dragon Nest on Nexon's portal.
Full Release:
Players looking for more from their MMO can enjoy several new features added to Mabinogi in the Goddess of Light update, which is scheduled for June 9.

To get a glimpse at the upcoming additions, players can watch a pair of new videos highlighting this major update for the game.

The Goddess of Light update not only welcomes in a new city, Tara, the capital of the Aliech Kingdom but also new story intrigues and activities.

Players can participate in a new Auction House, make wine or joust. There will also be exciting new Alchemy skills, as well as events to celebrate the addition.

Every day at 9 PM PST on Channel 3, an auction takes place in Tara. The non-playing character, Cliona will start to auction off great items with rare enchants. The rarer the item, the starting bid amount increases. Cliona gives the users 180 seconds to bid on the item. Every time a bid is placed, the timer will reset to 180 seconds. The higher bidder will win the item being placed on auction.

Showing the true fantasy life charm of Mabinogi, the new Wine Play feature gives players a chance to make their own wine and compete in weekly wine "tasting" contests.

Appearance and attraction can impact a player's social status in Mabinogi and a new mini game, The Fashion Contest, gives players a chance to really strut their stuff. Players can now walk the runway to compete for the Best Fashion Sense in Mabinogi.

When it's time to shine and a player is walking down the runway, a mini game will be presented at any given time. This mini game will test cognitive ability to react to designated key sequences while being judged and persecuted by a player's friends and in-game companions.

Players will be given an opportunity to register in the preliminaries throughout the week, but only the best will be able to secure a spot in the Grand Finale. Players who qualify for this spectacle will win several prizes, but the grand prize winner will be crowned and praised throughout several cities with a statue that's created in his or her name.

Mabinogi offers players a true fantasy life RPG experience with a multitude of gaming experiences including cooking, farming, fishing, flying, river-rafting and music making. It also offers gamers an intense battle experience with a highly-regarded tactical system. Players can always get a glimpse of the fantasy life on YouTube or join others in sharing in the fantasy life at Facebook.
Next Article
Da Ji epitomizes the word "mean." She goes in, goes hard, and gets out… you hope.
by Ragachak