Mabinogi Duel: English Release Announced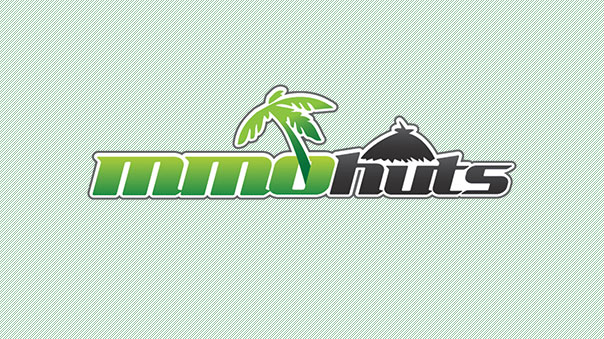 International game publisher NEXON Korea has announced its brand-new strategic trading card game (TCG) Mabinogi Duel for iOS and Android as one of the first original mobile games it will bring to the US, Europe and other international markets, with full localization in German, Spanish and Russian. The game will offer head-to-head card battles, online card trading, and a massive single-player campaign with ties to NEXON's classic massively multiplayer online (MMO) game Mabinogi and Vindictus.
NEXON Korea has also opened sign-ups for the Mabinogi Duel closed beta test for Android users in North America and Europe, which begins onMarch 24 and ends on April 1. Players can pre-register for the chance to win big in-game prizes, including in-game currency worth up to six booster card packs, here:https://i.nx.com/FH

"Mabinogi Duel isn't just a small step…it's a huge leap for Mabinogi, and for NEXON Korea," said Dong-Gun Kim, director of developer devCAT. "We're hugely excited about blazing new trails into the US mobile gaming market, and we're delighted to begin our journey with this new chapter in the Mabinogi brand. With the exception of the excellent game Hearthstone, there haven't been many attempts to bring authentic, tactical card battles to mobile. We can't wait to share our own take on tactical card-battling with the rest of the world."
Mabinogi Duel will be a full-featured card battle game that will offer an unprecedented amount of content, including a substantial single-player campaign and an enormous card library containing more than 1,000 cards that represent powerful and rare characters and creatures to bring into battle. In addition, the game will feature head-to-head competitive play that will let players build a tightly constructed playing deck from their collection to use during tactical duels, in which careful placement of units and smart use of the game's turn-based mechanics will win the day. There are no draws in Mabinogi Duel. Instead, card battles will come down to skillfully using the game's exquisitely balanced card library in a way that will let players relive the excitement of their favorite childhood card battle games.
Mabinogi Duel will feature characters and features that recall NEXON Korea's popular MMO Mabinogi, including a colorful fantasy world full of elves, goblins, warriors and witches, along with regular post-launch content updates known as "Generations" that will add even more single-player campaign content and more playable cards. The game will also offer a unique card trading feature that lets nearby players trade cards with each other from their mobile devices through Wi-Fi.

Mabinogi Duel is in development at NEXON Korea, the developer and publisher of such international hit games as Maple Story, Combat Arms, and Vindictus, with the purpose of offering one of the deepest and most full-featured trading card game experiences ever to appear on mobile. The game is scheduled for release in May for iOS and Android. For more information, please visit the official Mabinogi Duel website.
Mabinogi Duel beta sign-ups begin today. Sign up for beta now: https://i.nx.com/FH

DarkForce: Conquest was authored and self-published by R. M. Mulder. The audiobook was narrated by Andrea Emmes.
by NWOrpheus
SG Interactive has announced a new event dungeon for players of Grand Chase.
by MissyS
First is the new dungeons. As the level cap rises to fifty-six, players will want more challenging content to match their new found power.
by ApocaRUFF