Luvinia reveals Savejela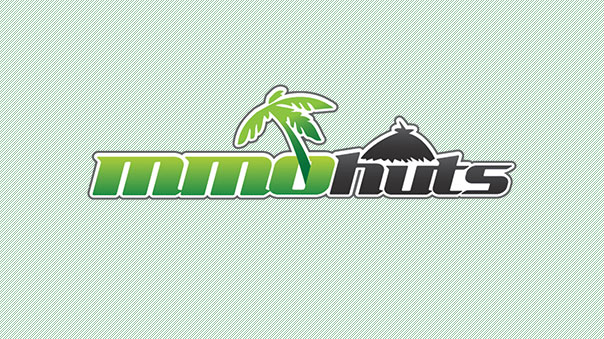 Luvinia Online has begun Zendo Hunting Season, with the arrival of the new area of Savejela.
This area offers 130 new quests, 20 new types of monsters, new rare materials, and new equipment waiting to be crafted. The map is available for players above level 40.
Players below level 40 can join in on the limited GM-guided tours, between January 18 and January 25 at 2pm Pacific, from Geneway College.
A "SHARE THE LUV" promotion is in place where players can win Planar Essence by referring friends to Luvinia. This essence can be used to unlock secret passages or make items like mounts permanent. Referred players also get a booster pack that includes a Turtle Mount and a set of costumes.
Luvinia is published by Outspark, which also publishes Fiesta Online.
Two-Headed Fenrir

Luvinia Online Gameplay Screenshot

Source:
Luvinia Online Unleashes Zendo Hunting Season

An Extraordinary Journey Across Fire & Ice

SAN FRANCISCO – January 19, 2011 – Luvinia Online, the brand new free-to-play fantasy MMORPG from Outspark, today unleashed an exciting new region of the mysterious world of Savejela that is sure to leave players gasping as they embark on 130 new quests, battle 20 new breeds of monsters, collect rare materials, and craft nearly a dozen new weapons and armor.

"What defines Luvinia is the sheer majesty of its landscape with vast destinations to explore, extensive training, and rich crafting systems. Friends can quest together for hours and never tire of the adventure," said Philip Yun, CEO of Outspark "In Zendo Hunting Season, developer Shanda Games delivers epic entertainment for the mid-level player and gives new players much to look forward to."

Although access to the new map begins at Level 40+, from January 18 through January 25 at 2pm PT, Luvinia Game Masters will be teleporting lower-level players from Geneway College to Zendo for action-packed in-game tours. Space is limited so be sure to gather early.

To celebrate the wonder that is Luvinia, Outspark is running an exciting SHARE THE LUV promotion where players refer friends to win valuable Planar Essence that unlocks secret passages and makes special items permanent like the awesome new Desert Panther Mount. Friends get an extra boost too with a helpful new user pack that includes a Turtle mount, riding skills and choice of chic costumes.

For the free Luvinia game download, details on Zendo events, and to join the SHARE THE LUV promotion, visit http://luvinia.outspark.com. Stay up-to-date on all the latest news including exclusive sneak peeks of the February surprise by following Luvinia on Facebook at http://www.facebook.com/outsparkluvinia and on Twitter at http://www.twitter.com/#/luviniagame . It's going to be huge – stay tuned!
Next Article
Pantheon: Rise of the Fallen reveals a little about its sixth official playable race.
by MissyS
Heavy Metal Machines' latest tournament, "Metal League 5" will take place this weekend, with 5,000 USD on the line.
by Ragachak