Luvinia begins closed beta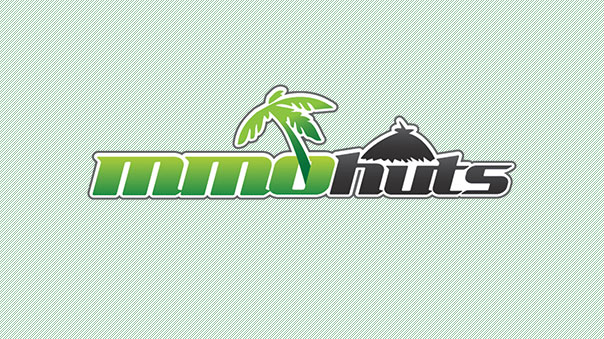 Luvinia Online has begun closed beta testing through its publisher, Outspark.
The closed beta allows players to level up to 69, and have access to three main class archetypes and six of the subclasses. Special events during the beta will include a race to level 40 (with a reward of Panda Rabbit Mounts to those who make it), a weekly "Bingo Society" event held on Tuesdays to fight monsters for a chance at a treasure map; and a special graduation celebration at the end of closed beta with a variety of mini-events hosted by the GMs.
Outspark also publishes Fiesta Online, Divine Souls, and Wind Slayer.
Luvinia Gameplay Screenshot

Source:
Luvinia Closed Beta Begins

The road to the future opens to those who dare to tread it

SAN FRANCISCO – JULY 8, 2011 – Outspark, the destination for MMO gamers, has officially opened the gates to the closed beta for the highly anticipated new MMORPG, Luvinia Online.

Luvinia Online launched into closed beta with game content available up to level 69. The three main class archetypes and the first set of six subclasses will be opened for play. This means that players in the beta will have the opportunity to get deep into the game to explore the different classes and worlds that it has to offer.

"The Luvinia closed beta showcases many of the unique features of the game and allows players to immerse themselves into its expansive world," commented Philip Yun, COO of Outspark. "We really want players to have a good taste of what this new franchise has to offer and we want to deliver an experience that is unique to Outspark and its strong community."

To add to the fun of exploring and leveling during the closed beta, a variety of unique in-game events will be held daily to help educate, entertain, and even reward all the players who participate:
• Luvster Race – All players who reach level 40 in the game during the closed beta will get a special Panda Rabbit Mount after the closed beta to help them hop along.
• Bingo Society – Don't let the name fool you. In this weekly event held on Tuesdays, players must fight monsters to gain pieces of a treasure map that leads players to a bounty of epic loot.
• Graduation Celebration – As the closed beta draws to an end, the GMs will be in game to have a special graduation celebration with the players to answer questions, spawn monsters, and hold a variety of festive events.

These events running during the closed beta will also be a part of the Festival of Sparks event that is going on right now with many of the Outspark games. Players participating in an event in game will gain Summer Sparks which they can use later in the summer to purchase cool prizes in their favorite game. This includes some of the new and exciting items coming to Luvinia Online when the game launches. More info on the Festival of Sparks is available at: http://events.outspark.com/2011/outspark/summer-event/
Check out all the news and events on the new Luvinia Website (luvinia.outspark.com/cbt), comment on the forums (http://www.outspark.com/forums/forumdisplay.php?f=424), and follow Luvinia Online on Facebook (http://www.facebook.com/outsparkluvinia) and Twitter (http://twitter.com/LuviniaGame).
Next Article
Mikedot masters the art of PEW PEW in this quick preview for the new ranged DPS class in TERA: Rising.
by Mikedot
Nexon is providing players of the epic 3D MMORPG, Legion of Heroes with new characters, content and system updates this Easter.
by MissyS