Lucent Heart begins its commerical launch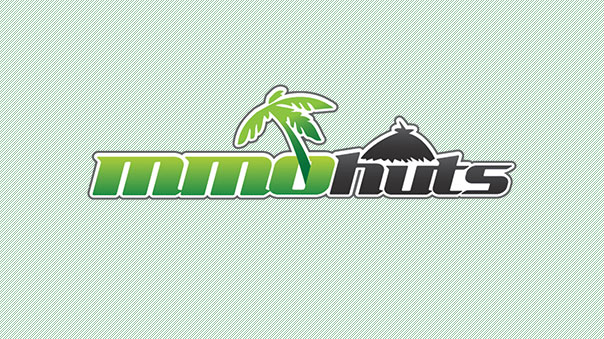 Lucent Heart officially launched its item mall today, marking the game's "commercial" launch in North America. The item mall will include outfits, convenience items, cupid keys (which lets players pair up with their friends through the Cupid system), and more.
To celebrate, players can enter the "Ruffle Raffle" event this week, with a chance to win in-game outfits and limited edition Lucent Heart t-shirts. Cupid Keys will also be 25% off.
Lucent Heart is published by Gamania (beanfun), which also publishes Hero: 108 Online and Bright Shadow.
Lucent Heart Gameplay Screenshot

Source:
Gamania Digital Entertainment today is proud to announce the North American item mall opening of its highly anticipated free-to-play zodiac-inspired social MMORPG, Lucent Heart. Everyone can now access the new item mall for unique outfits and convenience items. For a limited time Cupid Keys will be sold at a 25% discount, allowing players to be automatically matched with their friends. And those looking for free items can enter the Ruffle Raffle event, running all week, with an in-game outfit and limited edition Lucent Heart t-shirt as prizes: http://us.forums.beanfun.com/index.php?/topic/7283-cool-ruffle-raffle-win-3day-sets-tshirt/.

"We want to thank our fantastic community for their support during Lucent Heart's recent betas," said David Wong, COO of Gamania. "We're very happy with how smoothly the game has progressed up to this point and there's a lot to look forward to with future updates and features. I think players are going to be amazed at how much content we're planning to bring over, it's going to be an exciting year."

Lucent Heart is [NA] Gamania's newest free-to-play MMORPG. Brought over from Japan where it has won numerous awards, Lucent Heart's North American debut has been making waves with its unique social design and community-centric focus. While questing in the land of Acadia, players will find that their greatest reward isn't the treasure at the end of a dungeon; it's the friends they made along the way.

Players can use the official website to download the client, sign up and play at: http://us.beanfun.com/lucentheart/, and meet the community at the official Lucent Heart Facebook page: http://www.facebook.com/lucentheart, or forums: http://us.forums.beanfun.com/.
Next Article
WarpPortal, known for publishing the online titles for the Ragnarok Online Franchise, is expanding their mobile universe! Monster Coin Racer i...
by Mikedot
Treyarch's Black Ops III Beta Sets New Standard as the #1 Beta on PlayStation 4
by Mikedot