Lost continent of Atlantis discovered in Atlantica Online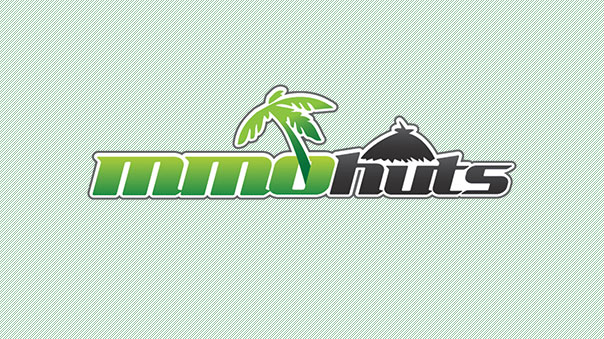 The lost continent of Atlantis has been discovered in Nexon America's Atlantica Online, free to play 3D strategy MMORPG that takes place in an alternate history earth and features an innovative tactical battle system that incorporates classic turn-based combat while combining tactical movements for deep strategic action. The new update, "Rise of Atlantis: Awakening," includes the new continent of Atlantis, the capital city of Antillia, two new classes, and a new mercenary.
Capital City: Antillia
Antillia is the new major city of Atlantis that Eve, the super computer, set up. This city will act as the staging area for new users who start a Battle Mage or Blade Master, and will have all the benefits that Rome has on the Main Continent. Outside of Antillia, on the Outskirts, there are also several Outpost scattered that will also serve as similar towns. They will have a Hospital, Travel Agency, Market, and Bank.
New Characters: Blade Master & Battle Mage
The Blade Master is one of the two Atlantian Classes to come in the new update. He is a melee character who has an aggressive play style. The Blade Master is able to attack an entire row of enemies and one additional enemy behind. Unlike other Main Classes his play style is the most aggressive and he has Excellent Defense and Vitality and has highest Attack Power, Strength, Dexterity, Critical, and Intelligence of all main classes.
The Battle Mage, the second character introduced into Atlantica Online, is part of General Varran's Family, and was only a baby when Atlantis Fell. She is a staff wielder who excels in magic damage. Not only is she a great support character like other staff wielders, she also can cast powerful magic spells to devastate her enemies. Her skills and attacks make her a great damage dealer to groups of enemies, as well as being able to give buffs to her party members making her useful in a variety of roles.
New Mercenary: Gigas
With the Atlantis update, the all new Class A Mercenary Gigas is set to arrive. He is the first A-Class Cannon Mercenary and he makes in introduction while players battle their way through the new "Raid: The Forgotten City," and for those players strong enough, will be able to recruit this powerful new mercenary in their formation.
Raid Map: Forgotten City & Tartarus Laboratory
Before Atlantis was divided into Regions, Atlantians lived all over Atlantis. Oriharukon was mainly found in the East and South, and quickly those two became the most developed, with the West becoming the Forgotten City. In the Forgotten City, players can form a Squad with players from different servers to enter the dungeon. Players with the main character level 145 and above can participate in this raid dungeon and only the main character can enter. Players can obtain the key item for 'Gigas' by defeating the final boss.
Tartarus Laboratory is a new level 150 field for high level players. Players will be fighting to uncover a huge hidden conspiracy against the Centaur Natives from the Centaur Village. Also, players will need to venture forth through this field to obtain the necessary materials to be able to craft the Dark Pegasus Equipment, which will be the highest level gear in the game.
New Gear: Dark Pegasus
The Atlantis update also introduces the Craft Exclusive gear, the Dark Pegasus Equipment. Materials to craft this gear will be dropped in the Tartarus Laboratory Field. This gear will be the next highest level equipment (Level 150) with the previous highest level gear being the Pegasus Equipment, level 140.
Hi-Rez Studios has announced that Tribes Ascend will launch on April 12, 2012.
by MissyS
Loark has launched its first server, Fornax, on ClapAlong.com.
by MissyS
Kindred does not use traditional he/she/it pronouns. Instead, Kindred is two separate characters that work together.
by Ragachak