Lords Online will add new Dungeon instance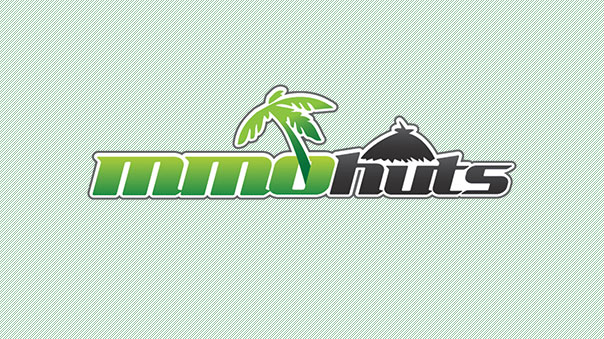 Lords Online has announced that they will be adding a new Dungeon instance in April, along with the opening of new world servers for its expanding game.
The Dungeon will be accessible from several portals across the world, and will be full of both low-level monsters and bosses. Brand new NPCs within the instance will offer quests and storylines for players to follow with their heroes. And, of course, there will be lots of treasures to be found.
Lords Online is a browser-based game from IGG, similar to others like Evony and Empire Craft.
The Original Press Release:
Lords Online: New Dungeon Coming Soon

IGG's self-developed SLG web game, Lords Online, has been moving forward smoothly. The LO Team announces today that it will launch a new Dungeon instance in April as they open the 10th server in the game.

There are lots of portals available to access the Dungeon on the vast in-game Mu continent. The Dungeon is a strange new underground world with hoards of powerful, wild monsters and mysterious NPCs. Deep dark underground passages intertwine, suddenly to reveal scores of monsters, treasure, or more! It's a crisis-ridden adventure. Escorting the sacred Bosses there are a large number of lower-level monsters in the Dungeon, which let players obtain considerable EXP within a short period of time, which allows rapid leveling up. If you are strong enough and brave enough, gear up to challenge the Bosses. If you are lucky and skilled, and you defeat them, make no mistake: you'll end up with awesome equipment that's hard to find elsewhere. It's a dangerous place where only those who combine strength and wisdom can survive.

NPCs inside the Dungeon are completely different in both appearance and characteristics. Take time to listen to their special stories, and to receive special quests as well. Complete the quests to obtain tons of awesome stuffs. With NPC's tips and help, it will become easier to get things done and travel into even more deep places.

NPC's stories and special quests combine to create a twisted underground world. All the riddles mixed with the destiny of each race await your exploration. Are you ready to face the challenges ahead?

IGG and the LO Team strives to bring fun and excitement into the game for all players! Visit http://lo.igg.com to learn more about Angels Online or the Floating Island version.
Portal Knights is an original IP by 505 Games, and they are proud to announce it is moving into the MMO genre.
by Ragachak
The Population Zero developers released a new blog, asking an important question: Xenobiote or Technocrat? Factions are important!
by Ragachak