Lords Online adds Achievements System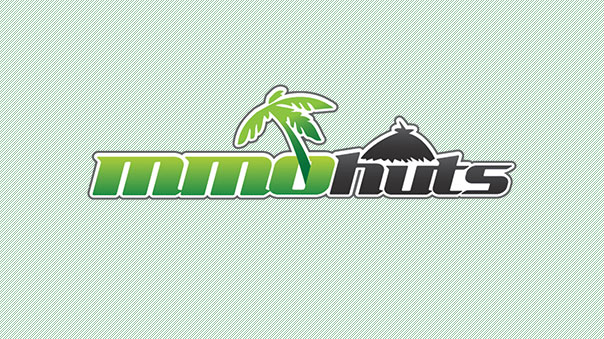 Lords Online has added a new Achievements System in its latest version, 1.5.
Achievements are recorded in the "Dark Era" calendar. Sections include "My First Time" for first time encounters and events,  "Governing and Buildings" for recording empire size and strength, "Troops and Combat" to track military strength and battlefield accomplishments, "Hero" to mark hero achievements, and "Ranks and Titles" for ranks, titles, and rewards players have earned.
The Original Press Release:
Lords Online: Achievements System Unlocked in Version 1.5

Version 1.5 of IGG's Lords Online introduced many new features and additions to the game, including the Achievements System. It keeps track of your progress from the very beginning of your career, recording your achievements in a "Dark Era" calendar. Copy your list of achievements and show it off to your friends or rivals for the ultimate bragging rights.

The "My First Time" section keeps track of things players encounter for the first time, such as when you first arrived in Lords Online, designed your first castle, joined your first alliance, delivered a message for the first time, gave your first reward to a hero, and many other firsts. The "Governing and Buildings" section records how your empire has grown in size and strength. The "Troops and Combat" section tracks your military and each accomplishment you've made on the battlefield. The "Hero" section chronicles your heroes' achievements. The "Ranks and Titles" section lists the honorary ranks, titles and rewards you have obtained.

When it's time to sing your own praises, the Achievements System is the place to look for the record of your many glorious feats, at least until your next grand adventure begins!

Visit the official Lords Online site at http://lo.igg.com to learn about all the improvements in version 1.5 and get the latest news. Visit http://www.igg.com for more about IGG and its growing family of games.
Next Article
Level Infinite announced that Chimeraland, a free-to-play open world sandbox adventure game, is coming to PC, iOS and Android in North America
by MissyS
Studio Wildcard announced today that on Friday, April 15, at 12 pm EST, will mark the end of the first month's Survivor League.
by MissyS
Webzen has announced their first PvP tournament for Continent of the Ninth Seal (C9).
by MissyS