Lineage II – New content expansion coming July 30th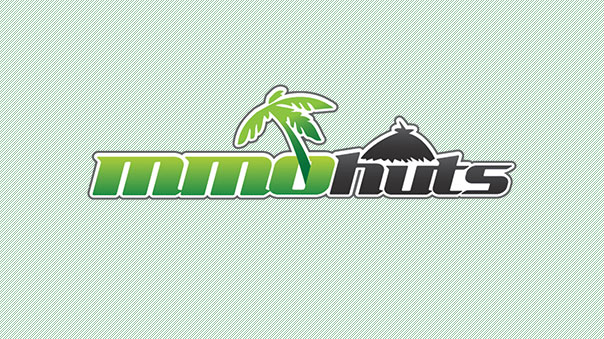 NCSOFT, the world's premier publisher and developer of massively multiplayer online games, today announced July 30th as the release date for Ertheia, the next free content expansion for Lineage II, one of the longest-running MMOs in history and flagship title for NCSOFT. For more than ten years, Lineage II has enthralled players with complex storylines that tell the tale of the world of Aden, taking them from the creation to the corruption of Shilen, the Goddess of Destruction. While the expansion brings players new hunting zones and adventures to explore together, the lore will continue to captivate players, taking them on a journey through the beginning of the newest saga within Lineage II , which begins with the arrival of the Ertheia race.
For background, early in Lineage II 's history, players experienced the struggle between the races within the kingdoms of Aden, as they fought one another for supremacy. However with the rise of Shilen, the Goddess of Destruction, and her focus set squarely on Aden, the races forged an alliance to fight together to save Aden. While Shilen brought great destruction over the years, the races leveraged the ancient power of Awakening and continually beat back her servants by awakening more powerful classes of their own.
Players will experience the new Lineage II saga now that the Seal of Punishment, one of the seven seals that kept Shilen imprisoned , has broken, sending shockwaves across the Material and Spirit Realms alike. This reverberation caused the Ertheia settlement of Faeron Village to fall through a dimensional rift into the Material Realm. Unfortunately for the Ertheia, their arrival in Aden was traumatic, as Shilen's forces were awaiting them. But the Ertheia were not alone. As the last of Einhasad's four original races (Elves, Orcs, Dwarves, and Ertheia) enters the playing field, they will join forces with the other the races and Heroes of Aden to save their world, all a part of the continuing saga within Lineage II 's epic storyline.
More information about the Ertheia expansion and details about its contents can be found at the refreshed website www.lineage2.com.
Next Article
WEBZEN, a global developer and publisher of free-to-play games, has expanded into mobile game publishing and is actively seeking new titles.
by MissyS
Waren Story returns to the MMO front with Gplayon's first closed beta.
by MissyS