Lineage II Celebrates 10th Anniversary in North America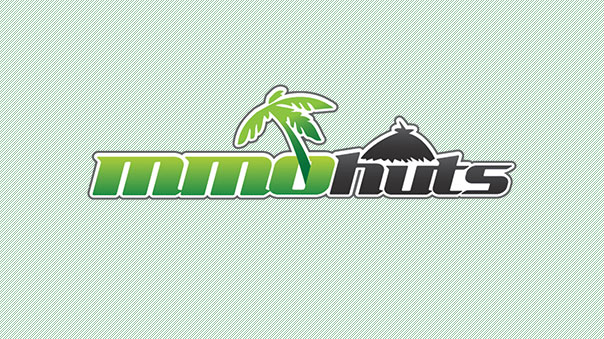 NCSOFT® and the North American Lineage II development team are pleased to announce today that Lineage II is celebrating 10 years of service in North America. During the past decade, millions of players have joined the fight to defend the realm of Aden from Shilen, the evil Goddess of Destruction, and her dark forces. During that time, players have experienced 21 free expansions, defeated more than 350 raid bosses, explored 450 unique zones, mastered 2,200 plus unique skills, and interacted with (meaning "killed") more than 10,000 unique NPCs and monsters, making Lineage II one of the largest MMOs in the world based on content alone.
"Lineage is a not only a flagship franchise for us, but for the entire industry. As a pioneer in the space, we are thrilled to be celebrating a decade of Lineage II service in North America, a fantastic milestone only a few industry franchises have achieved," said Richard Zinser, Chief Operating Officer of NCSOFT West. "And we're not finished. We have a lot of exciting and unexpected experiences for our players that will fill out the rest of 2014 and beyond."
As part of the celebration, players past and present can log in before May 21 to start earing rewards and prizes by participating in the various events in the Carnival of Aden, which include:
10th Anniversary Attendance Event – Get a stamp just for logging in every day. Collect five stamps and redeem for a free Gift Box, which contains prizes like varying grades of Life Stones, Soul Crystal Fragments, and more! Four Gift Boxes are available in all (one for each week of the celebration!)
Fragments of the Past – Collect all eight Memory Fragments and turn them in for a chance to win prizes like a Armor Packs (varying types) and a Crafting Ingredients Pack.
Collect the Secret Fragments – Participate in Carnival of Aden Events to earn all eight Secret Fragments and turn them in for prizes. Since collecting all can be difficult, the prizes are top-notch, including Lindvior's Earring, Bottle of Queen Ant's Soul, Dark Amaranthine Weapon Pack, and more!
Frederick the Destroyer – Every Friday, Saturday and Sunday Frederick the Destroyer will appear near the Elf Village's Mother Tree. If he is defeated, the NPC Victory will appear and offer an Orc Supply Box as a reward, which contains 10th Anniversary items and a random item reward. Should Frederick fail to be defeated, a consolation prize will be rewarded.
Master Yogi's 10th Anniversary Event – Enchant Master Yogi's Staff and turn it in for rewards. The higher the staff is enchanted, the better the possible prize!
Squash Event – Buy and use special Squash Seeds to grow squash. Once they're grown, break them open and reap the rewards. Random rewards are given from the squashes.
Dandy's Dragon Weapons – Here's your chance to wield a Dragon Weapon, one of the most powerful weapons in all of Lineage II! Visit the dragon mascot Dandy to find out how you can borrow one of these weapons for a limited time!
Additionally, "Veteran Packs" are available for players in the Lineage II Store for a limited time for the price of one Adena. There are ten packs in all, ranging from One Year to Ten Year. Players can get one pack for each year they've played. For example, a five-year player would be able to receive the 10th Anniversary Veteran Pack for years 1-5.
And as Lineage II begins its second decade in North America, Aden is about to become much more interesting. The next upcoming free expansion will see the release of the new playable race, the Ertheia. These beings from another dimension find their world mysteriously intertwined with Aden, with dire consequences. This new race—and their arrival in Aden—will begin the next chapter of the Lineage II story.

Devilian, the fantastic Diablo-style action RPG published by Trion Worlds, is coming out with a new class today!
by Ragachak
NCSoft announced that Blade & Soul Unchained, the second content update for the MMO, is scheduled to launch on March 2 in NA/EU.
by MissyS
OGame is proud to celebrate its 17th anniversary and is doing so with a massive update to the game.
by Ragachak